Alas, the season of colds and mass epidemics inevitably approaches us. All parents, especially those whose children are preparing or are already attending various preschool institutions, are faced with the question of what we can do to protect our child from diseases, how to increase immunity and how to minimize the risk of dangerous viruses and infections.

In this article I want to talk about ways of strengthening immunity that are popular in the parent circle and what my daughter and I are doing to get as little as possible.

Sun, air and water


Hardening is a well-known and effective way to strengthen immunity from childhood. Not to say that we are fans of hardening and run barefoot in the snow. Unfortunately or fortunately, we have not reached this stage yet, but, as far as possible, we still try to temper our daughter.
The main thing in hardening is systematicity, regularity and gradualness. Experts recommend starting hardening in the summer, so that the body does not experience additional stress.
We pour cold water from the dipper every day after a shower or bath (we started doing this procedure from 3 months, gradually lowering the water temperature), we walk every day regardless of the weather (we don't walk only under heavy rain), plus 2 times a week go to the pool.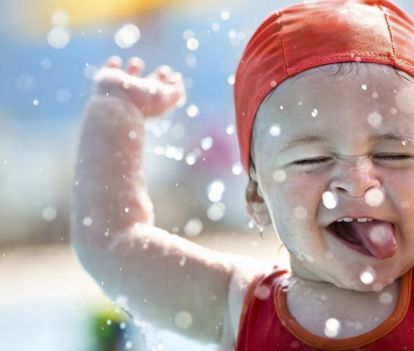 Swimming is a wonderful way to increase the body's defenses and has a beneficial effect on the overall physical development of the child. At first, my daughter and I went to special classes with an instructor, but, to be honest, for our family to pay for such classes weekly was expensive.
And since our dad is a professional swimmer, we soon refused the services of an instructor and swim independently. We are now 2 years old and we swim beautifully, however, while in sleeves.
For some time now my daughter fell in love in the morning to take off her pajamas and run around the house naked and without shoes. At home we are pretty cool, and at first I was nervous because of this, I tried to put it on right away.
But then I thought it was a great way to temper, and I give it about 15 minutes every morning so we try to do gymnastics, wave our arms and legs. I do exercises, and she tries to repeat after me.
Folk recipes


Traditionally, the main assistants in strengthening the immune system – rosehip, citrus fruits, onions and garlic.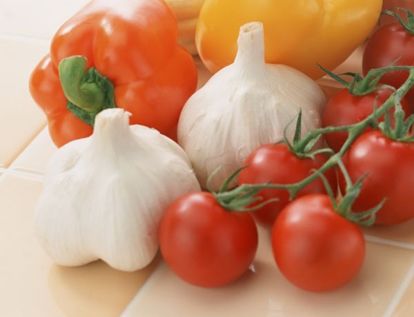 In parental forums, I learned a wonderful way to protect against diseases during cold and flu epidemics. This is an aromaamulet with garlic, made from kinder surprise. A jar from a kinder is taken, holes are punctured into it, and garlic cloves are placed inside, preferably cut into small pieces.
Garlic has unique properties and kills pathogenic bacteria. Such an amulet can be hung over a baby cot or put on a child's neck before going to kindergarten. If the smell is embarrassing, garlic can be replaced with a cotton wool dipped in fir, cedar or juniper oil.
Experienced mothers claim that this is a very effective way. Itself has not yet tested, but I liked the idea, I will definitely take it into service.
First Aid Kit


Doctors advise to conduct vitamin therapy courses in the fall and spring, but we are still small, and I have an ambiguous attitude to vitamin tablets, so we try to stock up on vitamins from natural fruits and vegetables. Fortunately, autumn is the best time of the year.
In general, I am not a supporter of the excessive use of medicines, I use only as a last resort. In the home first aid kit for such a case, we keep the candles Viferon, Arbidol and Anaferon. And the most commonly used drug in our country is oxolinic ointment, although it is debated about whether it really helps or is useless …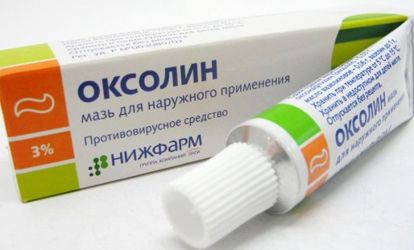 But we actively use it with the whole family during the period of epidemics, especially when it is necessary to go to a children's clinic or other places with a large crowd of people.
Another favorite tool is aqualor spray or aquamaris. We wash them with a spout in order to prevent, to prevent dryness of the mucous membranes and in case of a cold.
What do doctors advise


At last, I want to bring advice from Dr. Komarovsky. In the matter of strengthening immunity, he considers the most important 3 factors to be the motor activity, fresh air and proper nutrition. Particular attention he focuses on the temperature and maintaining a sufficient level of humidity in the nursery.
I read his book Common sense of parents even when I was pregnant and it was on his advice that I bought a humidifier for the house, which we use during the heating season. I do not know how others, but we are pleased with the purchase.
I myself am allergic and very sensitive to dry air, in the winter I constantly walked with a stuffy nose, and at nights sometimes I simply choked. Therefore, the humidifier came to us as it is most welcome. But there is also a minus – when it is used on windows and furniture a white bloom is formed. Perhaps we chose not the most successful model.
Soon we plan to start visiting the kindergarten – to begin a group of short stays. Therefore, I am very concerned about the question of how to protect and protect your child as much as possible. I would be glad to hear your advice.