Reflecting on the theme of pampering of children by relatives, for some reason I remembered one case from my childhood, which my mother told me.
When my parents tried hard to wean off a bottle with a dummy, Dad's mother was noticed treason. As soon as I stayed with her, she always gave me a bottle with a dummy so that no one could see, because the child wants.
There were many such moments in our relationship with my grandmother. She often allowed me to do what my father and mother or other grandparents did not allow me to live with. Maybe that's why I grew up as a selfish person in some way.
Let me manipulate you
So, the first thing that should be done by parents who want to see their children spoiled is to allow adults to manipulate. Unfortunately, there are a lot of such cases today. Not only strangers, but also my girlfriends with children were seen in the way their favorite children manipulated adults.
Example. I am a rather strict mother and if I said no, then no. This does not apply to grandmother and dad. Former husband sees daughter once a week, and grandmother only in the evening. It turns out that my relatives are being persuaded by their daughter and indulge her literally in everything. I struggle with this all the time, I hope someday will help.
Most of all, I do not understand when a child begins to get hysterical, and parents are trying in every way to appease the screaming child. By type, let's buy what you want, just do not cry, etc. One thing is to switch the child's attention, try to distract, and another is to indulge in everything.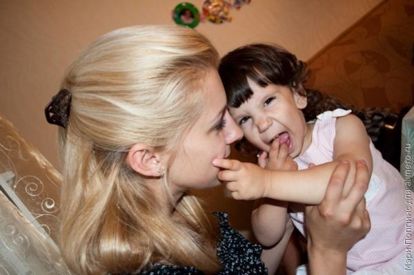 The conclusion seems obvious to me. In the future, the child will demand iPhones and tablets, because he wants, not realizing that all things are being purchased for something.
All for the child
Naturally, all parents try to give the child all the best. But do not go too far. If mom and dad want to watch a movie on TV, and the child wants to watch cartoons, you should not give up your own pleasure in favor of the child. I'm talking about those situations when it happens all the time and the parents in every way please their baby.
In any upbringing should be a measure. I also indulge my daughter, and sometimes I buy or do things that should not be done. But at the same time, I am firm in prohibitions and any decisions. That's what I and mom.
And what do you think should be done to make your child uncontrollable and sit on his head?