Once in the kindergarten, where we go with our youngest daughter to developmental activities, I saw the following announcement (written on behalf of the child): Mom, do not worry about the fact that we spend little time with you. I care about its quality, not quantity. I can not vouch that I brought him literally, but I liked the meaning.
After all, it happens that the mother stays at home, but all the time she goes to some outside business, and working out with something useful doesn't work out with the child. When I worked, and did not sit on maternity leave, as now, I had one rule: at least an hour a day to work with my baby (then I had it in a single copy), without being distracted by any other matters.
So how can you spend quality time with your child?
Active games and physical development
I put these classes in the first place, because Often, parents with good intentions focus on the development of the child's intelligence, forgetting that children need to move as much as possible. If there is bad weather outside, at home you can do with a child:
– fun exercises;
– to arrange the baton;
– run around;
– jump;
– play the ball;
– to dance;
– to dance, etc.
Well, if you have the opportunity to take a walk, then you should not sit on a bench and chat with friends. My children and I often play catch-up on the street. We have a slide and climbing frame in the yard, where children play around with pleasure, but the youngest one needs to be controlled so that she does not fall from her upside down, which is usually what I do.

The eldest daughter has a bike, a scooter and roller skates. The youngest has not yet grown to all this, but I think the time of buying the first bike is just around the corner! At least one day per month can be devoted to this sports entertainment. For example, go to the pool, on the rink, go skiing or on a bun with a slide. This winter we did not get to the hills and skis, but we regularly go to the pool and to the skating rink.
After we have strengthened the health of the child, it's time to take on his intellect. Somehow I thought that we do a lot of things with children, but this is not systematized. They wanted – they drank, they wanted – they drew. And some areas of our slack. For example, I, that with the eldest daughter, that with the youngest was not engaged in mathematics.
Therefore, I got myself a notebook, where I wrote down all the possible directions of our developing homework.
Motility:
we play with grits, macaroni, beans, sorting, sorting;
play with sand;
tearing napkins, paper, glue pieces;
we play with inserts;
lacing;
finger games.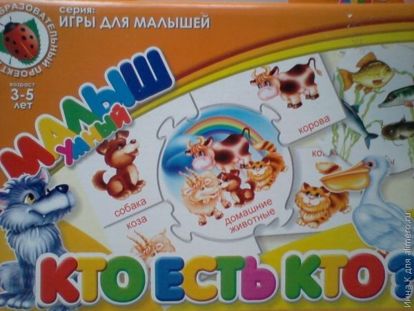 Form, color, memory, logic:
we collect puzzles;
play sorter;
collect the pyramid;
we play various board games (to determine the extra item, find differences, find a pair, to distribute pictures into groups, etc.);
dominoes;
we study books School of the Seven Dwarfs;
we make applications from various figures.
Hearing, tactile sensations:
we play on children's musical instruments;
beat off the rhythm;
listen to music;
use handicrafts with different textures (rough paper, velvet, cotton wool, etc.)
Reading, speech development, account:
we consider various objects (everything that catches your eye – fingers, objects in pictures, etc.);
we call letters (we use signs on the street with large letters, inscriptions, etc.);
read books;
listen to audio fairy tales.
Creation
I singled out creativity in a separate subsection, because We often do something interesting with children, but I don't have a goal to teach something. I think this is so automatically. So, we draw with paints, pencils, sculpt from plasticine, salt dough, glue, make appliques. We also make crafts from various available and natural materials.
Walking and visiting various places
One of my friends even manages to walk with the child for about an hour even in a thirty-degree frost. We are not so extreme, but love to walk too. Next to us is a great promenade. Ducks are swimming in the river, we feed them with bread. Even when it's warm, I like to have picnics with children. We take provisions, a thermos with tea, a blanket and go somewhere to the river or we are looking for some other glades.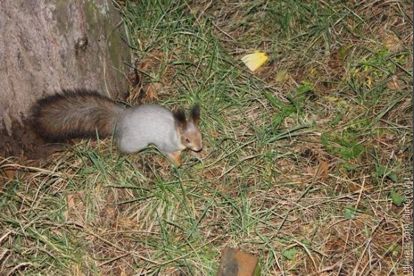 With children, you can go to the theater, watch cartoons in cinemas, attend interesting exhibitions in museums. In addition, for sure, even in small towns there are children's parks and entertainment centers with trampolines and attractions. And a zoo! I almost forgot about him, every year we visit him.
After I brought such a long list, I would like to say that the main thing in classes with a child is how you do it. You can stick your dad superfood an expensive game and go wash the dishes. And you can just sit down and play with dolls or cars. Believe me, this moment will be remembered by the child more!
How do you spend time with your child?