Now I am on maternity leave. I have a little daughter. She is 2 years old. I try now to devote more time to its upbringing and development.
We often walk with her on the street, and there I also try to spend time with benefits. Many young moms do not understand what you can do with a 2-year-old child on the street. I will tell you how our walks with our daughter go.
It is now warmer, and you can walk for a walk twice a day. I chose the right time for myself and my daughter. This is the time before lunch from 11:00 to 12:30 and before dinner from 16:30 to 18:00.
Usually, after our walks, my daughter's appetite wakes up, so we walk just before eating. I noticed that without a walk, it was very hard for me to feed her lunch or dinner.
I prepare for each walk in advance. My daughter is now at such an age that she is ready to learn about the world. I help her a little bit in this. For example, in spring we look at the buds in the trees. How they swell, how the first leaves appear.
I show and tell Ksyusha which flowers appear first, which insects come out of their shelters. And after a while I ask her, and she gladly tells me what she remembered while walking.
Also, my daughter really likes to look at the sky. In the spring, it becomes a beautiful blue color. And also my Ksyushenka loves clouds! We even have such a game – you need to think of what the cloud looks like.
Outdoor games
Also, my daughter and I love to play sports. We take the ball, rings and scooter. Previously, my daughter liked to throw the ball, and recently she learned how to catch him. Now no walk is complete without a big red ball.
And also we are engaged in the playground. My daughter loves to climb stairs, go through a maze, slide under various obstacles!
For my child, such exercises are great fun in the fresh air!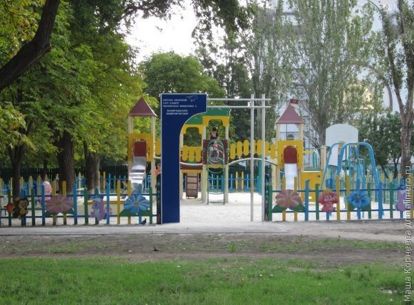 Communication with other kids
Of course, my daughter does not spend all her time only with me. If the neighborhood kids go out for a walk – her girlfriends and friends, she plays with them. I do not forbid my daughter to play in the sandbox, swing on a swing and play hide-and-seek with other children.
I believe that children should communicate! I am surprised by mummies who go for a walk with the children, but end up standing, talking with each other and holding the children by the hand so that they don't run away.
How do you spend time with little children on the street?