We are all human and none of us are immune from conflict. Sometimes it happens that this happens with your child's caregiver.
Personally, I have no complaints about our teacher, but my friends had cases of dissatisfaction with the kindergarten staff.
The daughter of my friend left the kindergarten. At that time, she was a little more than two years old, and the girl, seizing the moment when all the children in the group were planted on pots before going to bed, opened the door and left.
I draw your attention that in kindergarten there was a guard, a tutor and a nanny. And none of them even noticed that a two-year-old child in pajamas and slippers left the group. By the way, for some reason, passersby did not pay attention to the fugitive either. Too to me – after all children in pajamas on the street a dime a dozen.
While the girl went to the store, wandered around it, no one turned to the police. Then she decided to cross the road and when she waited for the green light, a woman finally drew her attention, who took the child to the police.
I find it hard to imagine the feelings of her parents and the words that they expressed to the caregiver. The case was taken to court, the staff was dismissed with the prohibition to hold such posts and, if I am not mistaken, they even gave a suspended sentence. I think this is the most successful outcome of what happened.
My friend's son is a rather sensitive boy. He reacts sensitively to raising his voice, even if not addressed in his direction – he immediately closes himself and goes into himself, as they say.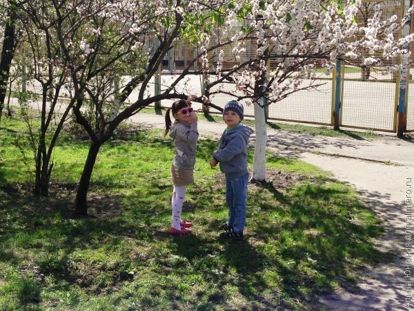 The teacher in our group often speaks loudly. She does not scream, she just has a rather high and loud voice. Yes, and several dozen years of work as an educator gave her own – she speaks rather strictly, without lisping.
So, Dima started telling at home that people were shouting at him, that he was afraid to go to the garden because of this. Once he even said that he wanted to hit or push the caregiver.
With this question, his mother turned to the teacher, to which she replied that there were no problems with the child, his behavior was excellent, he was behaving more quietly than water and even if she screamed, then it would not be required in his address. She just has such a voice.
I don't know if it was a new group and it was necessary to establish discipline and order, but after a month and a half Dima started going to the garden with pleasure, began to behave more actively. Perhaps, in part, it was a new situation, I do not know.
My friend's daughter attended a private kindergarten. For me, it remains a mystery how not to cope with a group of 6 four-year-olds to two adult women.
So, when a friend came for a child, she didn't come right away, but stopped at the door and heard tutors scream at the children trying to make them eat. With the use of expressions like I'm pouring it on your head.
Naturally, on this incident, their visits stopped, the girlfriend wrote a lot of negative reviews on the Internet, but I do not think it will work. After all, as we have considered – negative reviews are often left by competitors!
Due to the fact that the garden is private, it is not subordinate to the Ministry of Education. A friend tried to reach the director, to which she received an answer: There can be no such thing, you are confusing something and in general, if you don't like it, don't go, we already want a wagon and a small trolley.
Of course, it is necessary to solve conflicts, because it is quite possible that you misunderstand the child, or the baby has imagined, for example.
The best way to rhenium – a conversation with the teacher. It is possible that the teacher does not even suspect your dissatisfaction. For example, once I noticed that my daughter was trying to eat with her right hand (and she was left-handed), while pronouncing the spoon should be held in her right hand.
I immediately turned to the tutor with a question – why and why the child is being retrained, to which she answered calmly: Why didn't you warn? You are a mother, as you say, I will do so, thanks for letting me know. The conflict was settled in one minute.
Have you had any conflict situations with caregivers?