When I was a little girl, I loved to run to the bookstore and bring postcards from there. And I did not buy them, so I took them in my bosom. My mother did not know about my pranks, but I'm watching that my children have no such mischief.
The story of one chocolate
My eldest son took a chocolate at a store and did not pay money for it. I do not want to call it a theft, because the circumstances of this act were not very ordinary.
The son did not always live with us, he is adopted. Until that time, he was in other social conditions in which he had not heard about money. When he moved to our house, he was 7 years old and he had never seen money.
And then he suddenly got into a big supermarket. The abundance of goods, sweets and sweets turned his head. Naturally, he succumbed to internal impulses and put the chocolate in his pocket. No one noticed and we left the store.
I found the chocolate at home when my son calmly opened it and began to share it with his brothers. He had no idea that he had committed some wrong act. And then I realized how important it is not only to feed and clothe children, but also engage in their financial education. And then there was a problem: how to convey to the child that it is impossible to steal.
My right decision
That day I didn't scold my son, I decided to postpone the conversation the next day. In the morning I gathered all the kids and began to hold educational conversations about the fact that you can not take someone else's.
She told them about the moral side, about what is written in the Bible about thefts, even cited as an example the terrible tradition in the east to cut off thieves' hands.
The children listened with open mouths, the executioner with bloody hands sunk into his heart. They promised me that they would never take a stranger. And the son who took the chocolate was so upset that he didn't even come out for dinner.
I realized that I was right when I didn't scream and scold the child right away. If he had immediately attacked and yelled at his son, he could have shut himself in and become angry with me. And I wanted him to just understand how bad a thing he had done.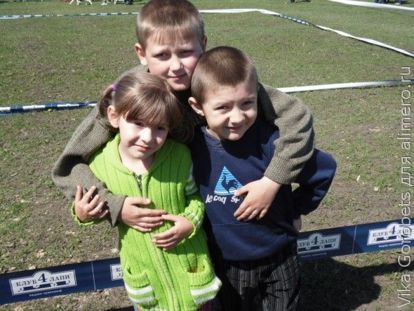 Children's psyche is very vulnerable, hard pressure can lead to quite the opposite result. Here it is necessary for parents to understand which points to put pressure on in order to reach children's consciousness and understanding.
Now, children do not take even lonely toys in the sandbox. They can play, but they always put them in their place. They have already learned how to use money and know that you have to pay for everything. And to steal is a sin, the children learned it all! I hope the desire to take someone else's will never appear.
How do you tell your children about theft?