My parents always taught me to take responsibility for their actions and words. Now I demand the same from those around me, as well as trying to teach this to a son. Responsible can already be called an adult, but it is necessary to lay the foundation in childhood.
What is responsibility? This is a quality in which a person is responsible for his actions and takes the blame in the event that he does not fulfill the agreement, instructions and duties.


Age standards
From what age is it time for a child to become responsible? To begin with, he should at least understand the consequences of certain actions, i.e. to realize that he has done well and will be praised or ill, after which punishment will follow.
Preschoolers only capture the relationship between act and consequence, so it's too early to talk about responsibility in the literal sense of the word. We sometimes talk with children as with adults and sincerely believe that they do not do something of harm and laziness. And in fact they still do not understand much.
A child in 2 years does not understand that he is doing something bad, he knows the world and remembers the reaction of parents. And only 10-20 times, he is already able to predict a negative reaction or a positive assessment.
About three years comes the well-known crisis, when our child strengthens its knowledge. He checks the effectiveness of prohibitions: in fact, it is impossible or sometimes possible. Now is the time for us to draw the boundaries of that behavior, which is permissible and clearly explain what can and can NEVER be done.
At the age of four, we are already starting to teach responsibility in some areas, and my mother will only help and prompt. The child should already know that he should be responsible for his toys and things. If he lost something, then he needs to find himself, and not mom will do it for him. In kindergarten, too, they are taught responsibility: to follow the rules, take care of common toys, not to lose your things and put them neatly in your locker.
In each period of his life, the child cognizes only small pieces of responsibility, and only in the more senior collects them together. Only after this can we say that you are a responsible person, although sometimes you can meet a forty year old man with the wind in his head.
So, how to share responsibility?
1) Responsibility for your life and health.
At about 2 years old we begin to teach the child this responsibility. We say that you can not climb into the outlet, to the stove, run on the road, get out of the open window. A child at the age of 3 is already beginning to understand that this is dangerous and abide by certain rules.
2) Responsibility for loved ones.
My son is probably familiar with this concept from 2 years. My husband works in shifts, so he often sleeps during the day. He understands that his father is tired, wants to rest, you can not scream and jump, so as not to wake him.
3) Responsibility for a pet.
In three years, you can instruct the child to feed the pet. Let it be only in the morning, but he should know that he must feed his friend. And children at the age of 8-10, who ask to have a pet, should know that they will need to take care of, walk, clean the toilet and feed them.
4) Responsibility for toys and things.
Already at the age of three, the child understands that he must be responsible for his things and toys. If earlier the son could just break a pencil and calmly carry it to the trash can, now he knows that he doesn't need to be broken, because no one else will give it to him. And also, the son already knows that there must be order in his toys, otherwise all the toys will move to the balcony and the son will not see them soon.
5) Responsibility for this promise.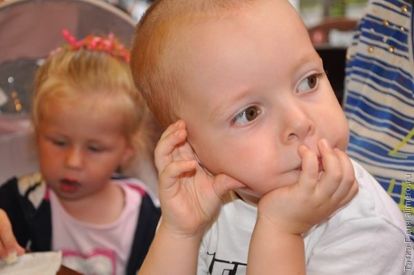 I can not tolerate people who do not keep a promise. I either do not give the word, or hold it. Demanding on others, in particular to his son. If I promise him something, I never let him down. And if my son told me that he rides on the last ride, after which he goes home or watches only 2 cartoons, then this will be so. Although, of course, the son does not always agree with this.
6) Responsibility for clean streets.
We adults should not forget this. It is necessary to teach the child not to throw garbage on the pavement, not to break flowers or tree branches. It is necessary to teach the child to treat the world around carefully.


findings
Responsible person will be when in his arsenal there will still be a number of qualities. This is an initiative, ability to make decisions independently, healthy self-criticism.
Parents must lay the foundation of these qualities. And also set your own example, encourage and take action, learn from the examples of fairy-tale heroes. After all, to achieve the result is easiest to play.