I am a mother of a wonderful 5-year-old daughter. Now we have, so to speak, transitional age. The transition from childhood to a more independent life – from preschool to school. And it so happened that right now my husband and I would like to teach her some particular life skills and good manners.
First of all, I thought about how to teach my daughter accuracy. We had problems with that. For example, my daughter could not understand for a long time why clothes should be put in a closet and not thrown on a chair.
I want to share moments that, I think, influenced the upbringing of our daughter's accuracy.
1. We accustom to responsibility.

Tanya from an early age she collects her toys. When we set up a children's room for her, we gave her a place to play there: a rack with containers for toys and a bright carpet.
It was immediately agreed that we would not tolerate confusion there. I explained that from now on everyone cleans himself in his room. Of course, I keep an eye on the cleanliness of the floors, but dusting and putting toys in place is the task of the room owner.
My daughter liked to keep order in her territory. I always praise her for maintaining order, and the baby answers me that she wants to be like mommy. Honestly, I am very pleased!
My husband and I always try to warn each other and our daughter in advance about the planned event. Even if it's just a walk or a joint lunch. We love to plan everything. Of course, there is a place for surprises in our lives, but her husband's busy work schedule does not allow us to change plans often.
I hate it when someone is late. I love punctuality and I try to instill this quality in my daughter. For example, I say to Tanya that in half an hour we will eat. During this time she finishes her studies or games. My daughter has time to remove toys or collect paints and pencils.
When leaving the room, there is always almost perfect order. She always washes her hands before eating and puts herself in order. Helps me gently spread out cutlery and napkins. She does it very carefully! Everything costs exactly and beautifully.
3. The main thing – do not discourage.
Some time ago, my daughter asked her to type in a bowl of water. She was going to wash the clothes of her beloved baby doll Petya. I fulfilled the request of my daughter. She took a bar of soap and began to wash it.
About once a week she would do the laundry for dolls. She washed it thoroughly, there was a lot of foam 🙂 But she didn't manage to unscrew it to the end. But the daughter did not give up and diligently hung wet things on the dryer.
I quietly unscrewed clothes and hung them back so that my daughter would not guess. Then the baby wanted to wash her socks. I gladly resolved. My daughter coped quite well. The most amazing thing that she liked to wash. My daughter proudly announced that from now on she would wash herself.
And now, a year the daughter has been washing her panties and socks. I never force her to do it, but she really likes this occupation. Of course, I often wash over the second round 🙂
Having started washing themselves, the daughter began to wear things much more carefully. Now she does not forget to wear slippers, does not wipe her mouth with a sleeve, and makes sure that clothes do not crease.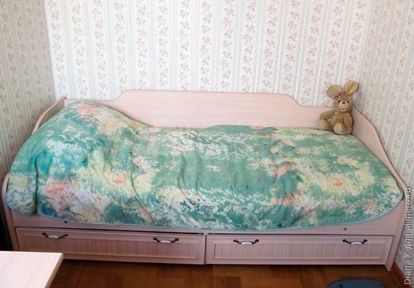 4. Together more fun.
We have a rule: no one goes to bed until he removes his things. This applies not only to children, but also to adults. But it happens that my daughter loses her mood. She seems to be trying to do something, but somehow reluctantly.
I understand that the child is tired. And sometimes she is just bored. So, in order not to discourage the desire to take away toys or some things behind me on such sad days, I help her.
Together we remove fun. Sometimes I make up a game. For example, who will quickly arrange books, he will find treasure in the kitchen. Naturally, I give my daughter the opportunity to do it first. She is very happy rejoices!
And in the kitchen it can wait for an orange or delicious cookies, hidden under a napkin. And Tanya always shares with us. It's so cool!
Do your kids grow neat? How do you instill this quality in them?