Many parents want to instill politeness in a child from an early age. They want their sons and daughters as young as three years old to be little gentlemen and ladies.
What is politeness and how to raise it in children? When I thought about this question, I began to ask my friends who already have children of different ages. So, that they answered me.
1) My kuma son is 5 years old. She said: I want my son to say hello to people around him at the meeting, thanks or please. In general, I used such simple magic words without my reminder.
2) And my mother's girlfriend's granddaughter, she is 6 years old. She says that she would like the child to behave more cultured. Since when she comes to visit a clinic or a shop, she starts fooling around, running around or laughing loudly. Grandmother says that I am ashamed of her, I would like her to behave more calmly and quieter, because it interferes with other people. Ambient look, as it seems to her, judgingly, for the fact that they could not properly raise a girl.
3) My friend (we often see each other in the courtyard) said that she really wanted her son not to fight everyone. He can hit his mother, grandmother or children in kindergarten. At the same time never apologizes. No matter how he is punished, he will look at the floor and weep, but he will never apologize.
Talking with friends, I realized that the concept of politeness is different for everyone. Lifestyles are different for everyone, grown-ups are also raised differently, so for someone disobedience in a public place is in the order of things (it's just still small), but for someone it's a tragedy.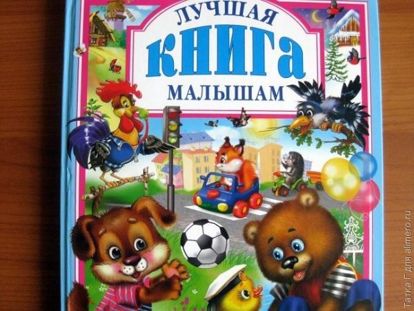 It seems to me that it is necessary to teach the courtesy of a child from an early age. The baby may not yet be able to speak, but he understands a lot of things. He looks at how his parents communicate or how adults communicate with him. You can tell the child. Give me a toy, please, or Stand up and quickly collect your toys, or you will get it.
Another situation. Good night, son. I love you or fast sleep, I do not have time to pack you. As you can see, the difference is great. If you communicate with the child and find the right and polite words, then the child will have such a style of communication in the brain over time.
I think that my son was raised well for his age. But I do not consider this to be my merit, it seems to me that this turned out by itself. We behave ourselves, and the baby just repeats after us. I always wish you bon appetite, I say thanks to him, please, if he fulfilled my request.
I learn to greet people around. But we still have no Hello, basically Hi.
As for the fights, he can stand up for himself. But the first very rarely climb. There was an attempt, when he was younger, to crack me during the game, but I explained to him and forbade him to do so. He is not trying anymore.
But with the grandmother is a different situation. Once I saw that he hit his grandmother, too, during the game. I began to scold him, and my grandmother said with a smile: Nothing, granddaughters, it does not hurt me. In the end, both my grandmother and the child received from me. After all, if the parents can not, and the grandmother can, then the son does not understand a clear line. Where can and where not? And why?
It seems to me that the child should be praised for good words and deeds. And as much as possible. And if he acted badly, then always react the same way to the situation. To tell and explain, and not to ignore. So that he knew what he did badly yesterday, today and tomorrow.
And it is also very good to show examples of polite behavior in various fairy tales or cartoons.