Raising children is one of the most complex processes in the world. There is no possibility to retake the subject, as at the university, it is impossible to write off, as it was at school, it cannot be postponed until later.
Raising a girl is an important mission, on which depends how good your daughter and mother will be in the future, her ability to communicate in society, manners, goals in life and much more.
Even ten years ago, by raising a girl, I meant dolls, dresses and pigtails. Now I know firsthand how difficult this work is.
First you need to decide on how we want to see the child in the future. No, it's not about the profession, but about personal qualities. For example, there is a direction according to which it is unacceptable to bring up girls from housewives. That is, initially to explain to the daughter that life and cooking – exclusively women's classes – is unacceptable.
Here, it seems to me, it is important to avoid fanaticism. These skills should be, and if it comes to their use – it will be clear. Who knows, maybe 20 years later mops will sink into oblivion, and in each apartment there will live a robot vacuum cleaner at least.
For me, such qualities in women as tenderness, femininity, the ability to be affectionate and caring are important. Of course, no less important are striving for the best result, love for gaining knowledge, leadership skills, etc.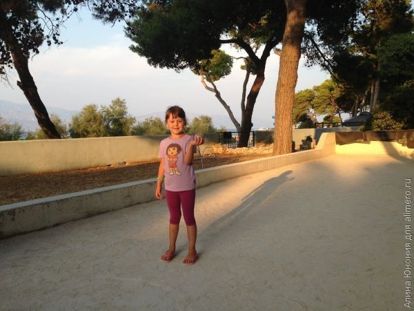 The first example that is in front of a child from an early age is mother. Everyone knows that children copy their parents. And if the girl constantly watches an unkempt mother, who is lying on the sofa from morning to evening, one can only guess what she will strive for.
Of course, I exaggerate, but the girl should have an example to follow before my eyes. The daughter copies not only his attitude towards himself, but also his behavior with other men, family members, and neighbors.
If it is customary in the family to take all kinds of work on mom, and besides her dad is rude to her, then the daughter will subconsciously take this model of relationships as normal (mom lives like that!). The result can be deplorable – in the future, the girl will build a similar relationship.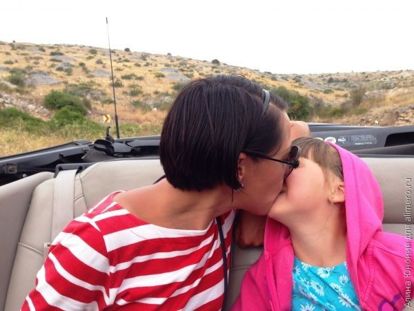 Many options to follow can be found in books and cartoons. I try to pay attention daughters on the behavior of princesses. They always look neat, love to read, have many skills, are always kind and polite. Sometimes we read Russian folk tales as well – almost every princess is a needlewoman and a master of craftsmen.
From modern cartoons, you can also get some good examples. Take, for example, the series about the Winx fairies – each of the girls in it has a propensity towards a certain direction (music, technology, animals, etc.). In Disney cartoons, all princesses are polite and feminine.
Appearance and manners
3-4 years old daughter takes full part in shaping her wardrobe. Often I voice my thoughts to her when I pick up clothes – which is better to put on the playground, the theater or guests.
It is important to follow the rules of etiquette not only in public, constantly reminding the child of this. This behavior should be the norm for a girl. Already, I have repeatedly noticed how the kindergarten teacher reminds us that girls should be skipped ahead or serve them clothes.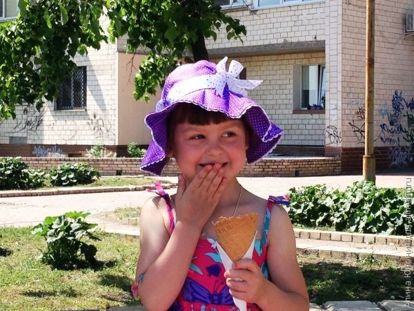 It often happens that the only girl in the family receives all the benefits. It is important not to overreact, because this attitude will not be permanent. She is alone in the family, but not in the school or other collective. It is believed that such a tactic is fertile ground for future female egoists.
Do not force. This rule applies to children of both sexes. There is a high probability that the effect will be reversed. In this way, aversion to learning, reading, cleaning, etc. can be cultivated.
Of course, it's still very early to talk about the results. And the object of education, I got very complicated. Sometimes you want to tell off your daughter, and then suddenly I understand that her character consists of the best qualities of her parents. In her stubbornness and waywardness, I see myself. Correctly said O. Wilde: We do not love our relatives because we do not tolerate people with the same disadvantages.
Therefore, in the first place, of course, we must begin with ourselves. Fight with laziness, manifestations of aggression, bad habits. And my daughters, I hope, will absorb only the best features of our character (without quotes!).
Do you have any secrets to educate girls?