My daughter is 2 years old. And she is very obedient! And from her very birth I heard How lucky you are !. I think I was not lucky, I just behaved correctly from the very, very beginning.
It all starts with pregnancy
If a pregnant girl is not worried or worried (especially about her position), then the choleric person is unlikely to be born. I myself acted like a boa constrictor, I was not afraid of anything at all and did not react to anything. And here is the result – to the surprise of a calm, sweet and obedient child.
The atmosphere in the family is very important
Emotional communication is available to children from the first days of life. I could say anything, Vera reacted precisely to intonation. Like a cat) So children feel everything. In rare moments when my husband and I were quarreling, the daughter became capricious.
First year of life
Months up to 6-12 do not make the child wait. Wants to eat – feed. He wants to handle – take it. So you will avoid neurosis in the baby. I firmly executed this rule and until the year I did not know what the whims of a baby were.
Understand the tears of a child
You know, no child cries just like that. After all, for them our whole world is a discovery! They can cry simply because of an overabundance of emotions, and misbehave for the sake of experiment. In my psychological practice, I often met parents who did not understand this, and the children suffered.
Be an example for a child
Children all repeat everything after you. So if you do not fight, scold, scream, the child simply will not know how to do it. My daughter began to fight only after I slapped her temper once in a temper. Once! And that's all.
Solve everything calmly
To avoid a bad example, you have to decide everything calmly. If the baby scattered something – let's get together, he will definitely agree. If you are fighting, hold your hand, repeat that it hurts and that it is not necessary. After this, Vera began to hug me, kiss me, feel sorry.
Keep yourself in hand
It happens when it is very difficult to restrain. There are solutions. Tickle instead of hitting. Go to another room, removing the stress of cleaning, loud blows on surfaces, even a scream. Warn your loved ones: Now I will be cruel, take care of your ears. Something always helped me.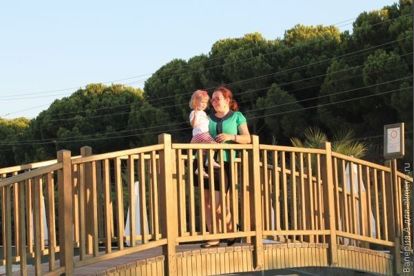 And most importantly – love your children, and never forget about your love! I always try to understand the motives of my daughter and act in accordance with this, keeping myself in my hands. And often Verachka glows with happiness!)