Ahead of the summer holidays. We, mummies, want the children to spend this time with health benefits and by September 1 get the best memories.
1. Drive to the sea. It would be the perfect pastime for the kids. Fresh air, sun, sea surf.
Although … Children are a joy, and mother – unnecessary worries. As I recall last year's trip, after which we brought gastric disorders and adenovirus, I do not want to put children in danger again.
There is only one option – to change the resort to less loaded. I'll think about it.
2. A trip to the grandmother. Perhaps the happiest days for both children and for me. Grandmother is waiting for grandchildren with impatience, and I look forward to sitting in silence.
A convenient option for those families who live in different places. My children are already adults, they won't create extra worries for grandmother. Even help if needed!
3. Children's health camps. Last year, we sent our eldest children to a children's camp for the first time. They liked it. We were also very pleased with the quality of attention, food, entertainment, which were provided during the rest.
Therefore, if we have the opportunity this year to relax in this way, I will be all for it.
4. River, lake, woods. There is a beach near our house. The river flows through the whole city, and just near our neighborhood they made a very good place to rest. For our little family is a great way to relax. Tartlets, sandwiches, inflatable mattress. And besides, do not need to go anywhere. The kids got up, got dressed, had breakfast and half a day on the river. What is not a great pastime?
5. Amusement parks. In the summer, why not please the children with fun and cotton candy! Especially since we have a very good amusement park in the city, so I promised my kids a weekend trip for good behavior!
And I also think that summer holidays are not only bare feet, small rivers and ice cream. In the summer, in addition to rest, children can read, work on calligraphy, work on those items that they did not reach during the school year.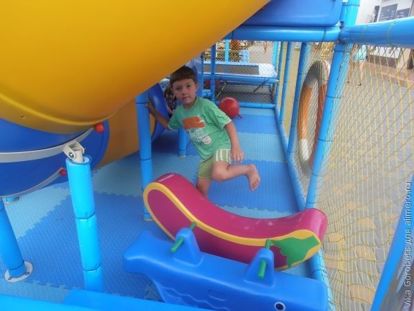 Summer is just beginning. As you see, we have many plans, the main thing is that the weather should not let us down! And there we will try to go to the sea, and to the grandmother, and read books at leisure. I also forgot about the inflatable pool in the yard – that's what children are waiting for the most!
Have you already thought about how you will spend the summer with your children?