Yesterday, when I looked out the window in the morning and realized that instead of the usual snow, I see puddles and mud, I realized that it was time for the kids to gather for the first picnic this year!
I must say that my children just love these raids. It's so interesting, you first need to collect a bag with provisions, take something with you for leisure (ball, badminton, rollers or something else), then get to your destination, and then have fun and rush to the fall!
What to take with you
Usually my eldest daughter's girlfriend spends time with us, but this time we decided to go as a small company, i.e. me and my daughters – 10 years and 2 years. Therefore, we had the following set of things and products.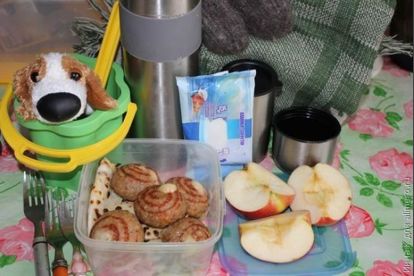 Food. Rather a lot of food. According to my observations, even those children who have problems with appetite sweep away all the food in the open air. Once they persuaded my loaf of fresh bread, which we actually prepared for feeding the ducks! Be that as it may, this time we took: cutlets, pancakes, an apple, did not enter the photo – boiled eggs, sandwiches with cheese.
Drink. Children want to drink all the time, especially if they move a lot. We took a thermos with tea, lemon and honey.
Cover. It is still cool, but I took the cover just in case. And not sorry. At first we laid him on a fallen tree, and then we found large stones in the sun, the surface of which was warm.


Leisure. Usually, children lack a simple excess of oxygen to be happy, but you need to grab something. We took for the younger bucket and scoop, and the elder took with her pastel and special sheets, because she recently became interested in drawing.
Necessary little things. You always take wet wipes with you, because children get dirty all the time. I also took spare mittens with me, but I had to take spare socks, they would be more useful this time. Anyway.
Since we had to go on our own, except for money and a phone, I no longer took anything with me.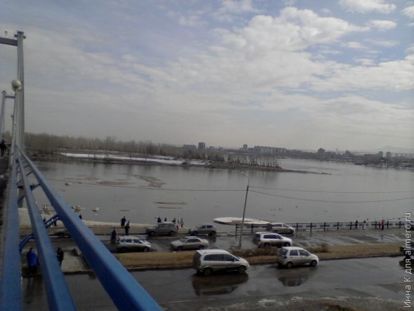 I put the younger child in a stroller. She could have gone on foot, but we still had a bag, and on the way back the child fell asleep, and the carriage came in handy. To get to the place of the picnic was on the bus. I, as a mother with a stroller, single out for myself three types of this transport: in which it is impossible to climb, with steps and without steps.
The first kind I, of course, ignore. To get into the second type of bus, I usually ask for help from fellow citizens, and in the third I climb myself. It is best to place the wheelchair directly opposite the entrance parallel to the wall and press the brakes so that it does not leave. There are also special places for mothers with children, but not all the buses in front of them include a wheelchair.
In place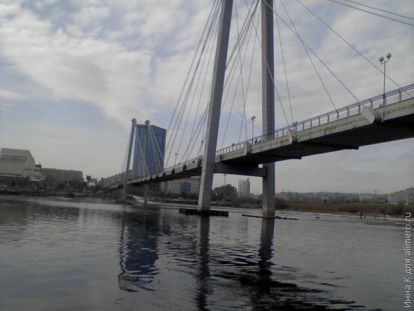 So, we got to the destination. This is an island; a pedestrian bridge leads to it. The first thing we eat, and it always turns out that the food is too little. This time I didn't even get a whole cutlet, I gave half to my youngest daughter.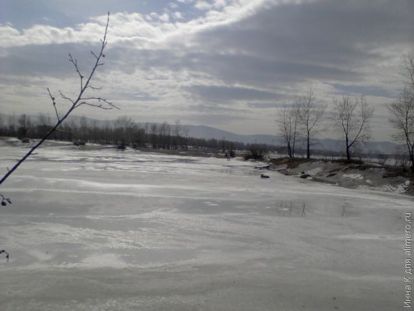 After the meal you can relax. We walked along the shore of an artificial lake, now it is still in a frozen state. We went to the river, where we decided to sit a little on the shore. The younger daughter enthusiastically threw pebbles into the water, and the eldest drew. There are also ducks swimming, but we had nothing to feed them, we ate everything ourselves.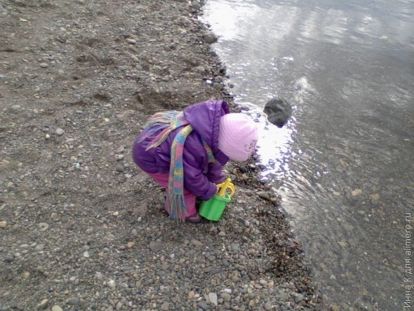 After some time, we decided to walk deep into the island. Here we have organized sports grounds with exercise machines and footpaths, which cyclists and rollers ride in the summer. After working out at the simulators, we realized that our legs were still wet and it was time to get ready for the return trip.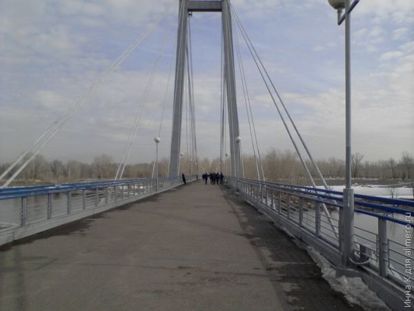 I think that to organize such a small trip with children is possible under any mother. The main thing is good company and to remember about safety (so that the tick does not bite, do not go far into the forest, so that children do not fall into the water). In the evening, looking at my daughters, I noticed that they have pink cheeks, it turns out they had sunburnt! This is the result I really like.
Do you go on picnics with children?