I am the mother of two preschoolers. We try to have fun free time. But about the study, too, do not forget. Now we do the lessons with great pleasure. But will it always be like this?
Next year my daughter will go to the first class, I can not believe it! She will be almost 6 and a half, it's time I think. So that she easily adapted in the new team, I prepare her morally for this. After all, there are kids who are closed in themselves, nervous. All this does not threaten us. My daughter is sociable and inquisitive. With peers and older children, the language is easy and fast!
I am very afraid that my daughter will somehow fall behind or will not understand what is demanded of her. Therefore we go to classes (preparation for school) in a nearby educational institution. Classes only on Saturdays, once a week. And besides this preparation, we have been going to the child development studio for the second year already. My daughter likes it very much: she is very happy to run to the teacher. At home, with enthusiasm and excitement, he sits down at his lessons.
She carefully glues, cuts circles and other geometric shapes. And in the record carefully displays the numbers and letters. She is praised by the teacher in the kindergarten, and I, as a mother, are pleased. It is pleasant because the daughter tries and achieves success. And I am glad that all our activities and efforts have their results and benefits.
But it seems to me that the child should go to school prepared. Do not rely on teachers and school leaders. Parents – we, not strangers. Of course, much depends on the teachers, but nobody has canceled the parental debt. I consider that a child should be able to read, write and count thanks to mother's and father's efforts.
We, for example, do not do and do not do homework, we all do it in a playful way. We draw, we think so. As if this is another game. My daughter loves to draw, paint, the implementation of these tasks is given to her easily and simply. She says: That's easy !.
Going to school, the kid should know and understand what is required of him and what awaits him there. Daughter knows how to behave in class. But I've heard that children often get frustrated with school and their lessons. Some program is given with difficulty. I hope it does not threaten us.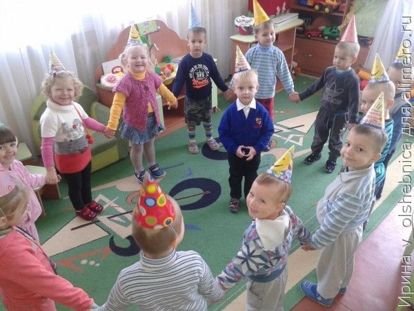 In order for my daughter not to lose interest in learning, I often praise her (and have something for that) and sincerely admire her crafts and drawings. And it is so stimulating! And it's also very important to just be around. A bad mark can significantly spoil the mood, but it's all nothing. After all, the child is not so bad when they love him and explain everything at home and tell him what and how.
How do you keep your child's interest in learning? Do your kids like to go to school?