I try to listen to the opinion and point of view of my daughter, but sometimes it happens that it does not coincide with mine or is simply absurd. Of course, the child is also a person and has the right to his opinion, but nevertheless the final word must remain with the parents at least until the age of majority.
Unlike adults, children are influenced much better. They are more flexible and are prone to frequent changes of mood, priorities and desires. How to influence the opinion of the child, but so that it happens as painlessly as possible and imperceptible for him? I hope my experience will be useful to you, but it will be interesting for me to read your methods.
This is perhaps the best option. For example, her daughter really wanted to attend classes on creativity four times a week instead of the usual two. I am not that opposed, but four classes do not fit into our schedule. As a result, we agreed on a golden middle – three times a week.
Although, perhaps, this is not quite the name of the method. This is a banal truth. If a child wants a dog, then you should definitely tell him about the need for daily walks, washing of paws and huge responsibility.
It may be dishonest, but due to the fact that I do not like dogs, I sometimes draw my daughter's attention to how the owners walk with them in bad weather, wake up early for this, etc. Yes, now we can't afford to keep an animal at home, but in the future it will certainly happen (but it's about a cat;)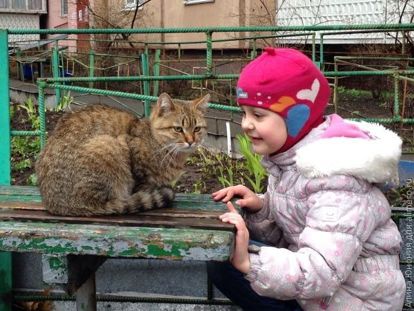 I notice more and more how my daughter's opinion is rooted in my bans. Therefore, I try to accompany each of them with a detailed explanation. For example, she wants to roll strongly on the swing, which I do not allow. I had to talk in colors about the consequences of such disobedience.
Fortunately, there are not so many bans, and I try to keep their number to a minimum. It often happens that the daughter's opinion changes based on her personal experience. For example, she stood her ground firmly and argued that in an exciting game we throw sand there is nothing bad. After conjunctivitis, she changed her mind.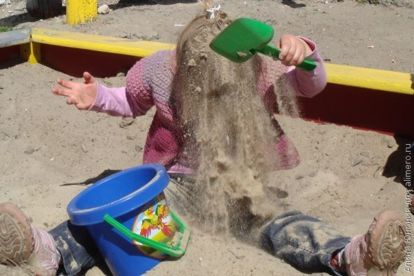 This method works equally well with both children and adults. Its essence is to offer your opponent a deliberately inconvenient or absurd option. For example, we came home hungry, and I sadly sigh sorry, you'll have to wait about forty minutes until I cook you meatballs. What do I get back? In most cases, this is my daughter's answer I need. Let's quickly make an omelet!
By the way, this method helped me once at work. In my conversation with the authorities, I casually mentioned that the money was sorely lacking, that I would have to look for additional work or even look for a new one, and when I joked about selling a kidney, the director herself offered me a salary increase.
In fact, it is necessary to listen to the opinions of children, and in no case should one constantly condemn its point of view. After all, this entails a lower self-esteem, lack of self-confidence, inability to make a decision, lack of initiative, etc.
Sometimes it is worthwhile to let a child learn from his own mistakes so that later you have the right to say that you see, I will never advise you any bad things! (and not the notorious well, I told you so!)
That is why I resort to the above methods only in the most extreme cases. It is much more important to raise the child initially in such a way that his opinion coincides with the opinion of the parents.
What do you think, when is it worth influencing the child's point of view? And how best to do it?