I am madly in love with my son and is ready for anything for his sake. And I really want him to be comfortable (in every sense of the word), but …
I see the problem, but what to do with it

The child in the family is one, and this affects his behavior. No, there is no delusions of grandeur, not greed, and everything is not just me, and on others it doesn't matter. But something in his behavior worries me.
I grew up with a younger brother. I communicated with him all my free time, respectively, openly treated both peers and younger companions in games.
My son is not like that. He prefers to spend time either with older children (this is especially evident on the playground near our house) or finds an occupation for himself. In the garden of this problem do not. Until.
The teacher says that he plays common games, but does not take the initiative. It does this only if it is said in plain text. Otherwise, just playing with cars and other toys in the garden.
On the one hand, this is great. My child is independent, and there is no need to dance and entertain around him. On the other hand…
It bothers me that he, not so secretive, but on his own mind. And I do not know what to do in this situation. I can't even imagine how this issue can be solved.
I do not limit him in communicating with children. And on the playgrounds we visit regularly, and in the garden we often stay just to run around and climb around the rest of the kids.
But I see that he is not interested. Put him in front of a choice – play with peers or have fun with toys himself, and he will choose the second. Invents all sorts of stories, tells me about robots, dragons and monsters.
He is attracted by senior companies. But here I already show some fear. Schoolchildren in the yard playing football. Their ball can easily beat off the head, and somehow I don't want to let a four-year-old child close to them.
I also noticed that if the son turns out to be in the company of kids, he comes up with the games himself and takes the whole company. Children are drawn to him – this is evident. But he is an individualist. If he does not want to play, he can rudely push him away, he can take his toys and get away from the children to the other end of the playground (sandbox), or even start asking for home.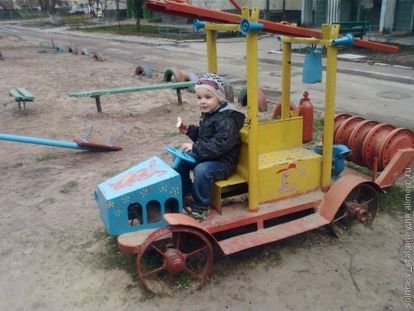 I don't know, maybe I am making an elephant out of a fly, but I want my son to grow sociable. So what to do? Maybe there are some methods of dealing with such behavior? Just do not offer to give birth to a second child – I won't draw this one already =)