My three-year-old daughter is very afraid of getting a haircut. The first time, when she was quite small, she somehow calmly reacted to women with scissors in her hands. Rather, she did not particularly understand what was being done to her. After all, the first time we cut it when she was not a year.
And then we decided to let her hair go and did not go to the hairdresser until the daughter of 3 years. And so, when her hair grew to the shoulder blades, I decided that it was time to give them shape.
The day before I talked with my daughter, set her up on the fact that we would go tomorrow to induce beauty. She seemed to agree. We arrived at the appointed time in the hairdresser, and my daughter saw how others cut off her hair, and began to cry.
My first mistake is not the right preparation.
As it turned out, I prepared my little daughter not quite correctly. I did talk to her before that. I said that haircut is not painful at all. I thought that in this way I would be able to tune the child in a positive way.
And in the barbershop I was told that with these words we are only the eldest child. When you say the child does not hurt and do not fear, the children automatically begin to fear. Now I know what to say and what not to say.
It was better to tell my daughter that a haircut is fun, that she will be beautiful, that we will have a holiday. Such words contributed to the fact that the next day the daughter herself took me to the hairdresser.
Distracting maneuvers – not just toys
We took not only toys with us, but also dad. Dad, we had a guinea pig :). We came in advance. Dad got his hair cut first.
My daughter watched with interest as an aunt conjures a dad with scissors and a clipper above her dad. Then the daughter herself combed her dad and tried to get into the chair on her own.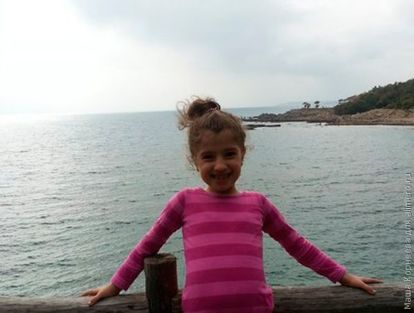 I also noticed that it was difficult for my daughter to sit quietly for more than 15 minutes in one place. The master was also not easy to cut our egozu. Therefore, 10 minutes after the start of the haircut, the hairdresser released us to take a walk at the hair salon, to consider the catalogs with haircuts. And at the end of the haircut I had to give my daughter a tablet with cartoons.
To the hairdresser only in healthy condition
I can also suggest one prerequisite when you can go with your child to the hairdresser. I know for sure that a child on this day should be healthy – not sleepy, not tired and not hungry.
How do you help your child overcome the fear of a haircut? What tricks you use?