Next year my daughter will become a schoolgirl. In order to properly prepare for this new stage in my life, I recorded it in a pre-school preparation studio. At first, the daughter was not happy about it and set up a completely non-child ultimatum. She agreed to attend these classes only with the condition that we write it down for dancing.
For a long time we did not reflect. Moreover, both the dance and the studio are in the same room. My daughter goes to school with pleasure. The only difficulty arose in the fact that in the new team she felt insecure. She grows up as a very sociable girl and easily finds a common language with her peers, but this time the new acquaintances turned out to be too much, and her daughter was embarrassed.
Only a month after the first lesson, the baby began to feel at ease. Today I want to tell you how I helped my daughter to adapt in the new team.
After each class, I always ask the baby how she spent time, what she liked and what did not. I carefully listen to the story, even if it is long and emotional.
I try to be interested not only in the curriculum, but also in my daughter's relationship with other children. I ask, with whom at the desk she sat, whether she liked this boy (girl).
The parent committee organized a celebration in honor of the Day of Knowledge, where children could get to know each other better. The evening was spent in a pleasant relaxed atmosphere, the children played enough with the animators and ate sweets. Every child was preparing a story about himself. Both children and adults listened to them with great pleasure.
It is important not to overload
At the parents' meeting, the teacher advised not to take the children to classes if they are overworked. Most often, children come to the studio after kindergarten. And there they also learn to read, write, sculpt, draw.
If the child is tired or something has upset him, it is better to give him the opportunity to rest. Of course, do not forget to warn the teacher about this and take homework ahead.
Several times my daughter flatly refused to go dancing. She explained her reluctance with the fact that one of the exercises did not come out for her and the choreographer made remarks to her. We waited a week and the daughter asked for classes herself.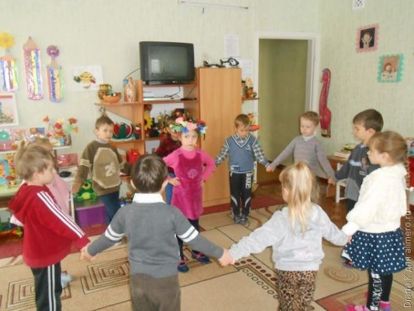 The main thing that is required of you in order for the child to adapt quickly and painlessly in the new team is to show maximum attention and care.
How did you help the children get used to the new team or did they easily manage without your help?