Life is different. It has a place of joy, happiness, excitement, sadness. And life can be very unfair to us. At such moments, not just sad. But we, adults, adapt to different conditions, find ways out in situations, cope with our emotions. We learned to deal with it. And what about our kids?
Our attitude to injustice
Often, parents' child resentment seems banal and rather stupid. It is simple to offend a child: someone pushed in a garden or school, made a rude remark, called out. Of course, situations are different. But the baby soul is very vulnerable and receptive.
Rudeness and constant nagging cause pain to the child. And if outwardly the child seems completely indifferent to your comments, then in fact it is not. He hears everything and is very offended. His self-esteem goes down, and he may stop believing in himself. Even worse, if in life he chooses to be his friends and companions of life of people who are subconsciously willing to humiliate.
Unfair somehow


Injustice often occurs in childhood. According to our children, foreign parents love their children much more. For them, love is gifts, beautiful toys, trips to different places of the world. Basically, love is financially. So all rich kids are happy? Only in the opinion of our children.
They believe that life has bypassed them. And they feel somewhat unhappy because they do not have a tablet like Pasha from the next door, or a designer like Dima, or dolls like Masha in the kindergarten.
And they are quite understandable. We were also children. Right? For example, I also believed that there are many injustices and inconsistencies. Other mothers gave the girls cosmetics and various interesting things, but I was forbidden to use cosmetics. Not fair! In the other fell in love, twisted novels, and I did not have a couple in the kindergarten!
There was a lot of that in school too. For example, I went for a silver medal, but did not receive it. Our class was considered strong. We studied there: a daughter of a head teacher, a daughter of our class teacher, a daughter of an English teacher, the son of a deputy. It is clear who was the medalists.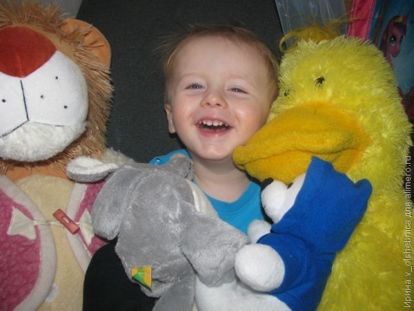 But I went through it. Now I have my children growing up. How to cheer them up? They also face trouble. I came to the following conclusions:
1. Ability to forgive.
This is undoubtedly difficult, but very necessary. To pull a load of offenses on people and the whole world in general is difficult. And forgiving, as if we are freed from insults and heavy feelings.
2. The ability to switch.
Son, he is still small, it is easy to switch to something. For example, his cousin constantly offends him. Though younger, he is stronger. And my little ram is harmless and very good-natured. Often the best goes not to my son, but to his brother. The son is upset, crying, I try to distract him and take something. But it works while it is small.
3. The ability to understand.
This is the hardest, as for me. But with many things in life, you just have to accept it. I do not have my own apartment in the city center. No cars and other wealth. Children do not have smartphones and tablets. But! The child needs to be explained that all this will appear, only later. For now, for example, parents are saving up for repairs or an important purchase.
It is difficult for a 5-year-old child to understand why some people earn more and others earn less. And why life is so arranged: someone goes on foot with an empty wallet, and the other goes on a posh BMW to an expensive restaurant.
What do we know about self-esteem? And after all, our attitude towards life and everything that happens depends on it. Anyway, the child needs to be praised (even for the slightest success), to say that they love him and he is the nicest son or daughter on the planet! Love gives a lot, do not forget it!
And how do you think, how can you help your child overcome injustice? Waiting for your practical advice!