I do not like when children's holidays are limited to simply eating sweets. It seems to me that it is much better to spend time in interesting activities, so on the fourth birthday of my son I prepared various contests for him and the invited children.
Snacks
For this contest, I took fruit (apple, banana, mandarin, kiwi, canned pineapple, peach), cut them into approximately equal cubes and put them on plates. How many children – so many plates, and each had pieces of all the fruit.
I blindfolded the children with a handkerchief (and with whom I didn't have enough, then with a scarf) and gave a plate. We had to eat and guess the fruit. Almost all the kids called correctly. The difficulty for some was caused only by a peach and pineapple.
Who is the most attentive?
On the table I laid out 10 different toys (rubber animals, dolls, cars, cubes). The children examined them for 30 seconds and then left the room. I hid a rubber elephant and called the children back.
We had to guess which toy was missing. The guys were very observant, almost immediately called the missing toy. Then I again took them out of the room and added a new car to the toys. This time it was necessary to guess what had changed. And again, clever children called correctly!
Stop motion
This competition is what is called a stop in advance, which cannot be done (we chose clapping). Then the leader is chosen (he was my husband), who makes different movements, and the children repeat after him, except for the forbidden action. The one who repeats it, retires. And so on until there is 1 person left – the winner.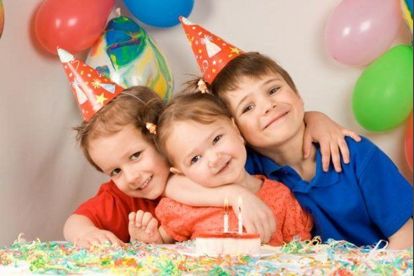 To make the holiday successful
Thanks to these contests, the holiday was a success. But to keep everyone happy, I would advise you to follow the rules:
1. Gifts should be given not only to the winner, but also to all participants. Of course, the main prize should be better than incentive, but not by much!
2. If you are planning to hold a contest with fruits, then you need to know in advance from the parents if their children are allergic to anything. We were lucky, all the guys did not have such a problem.
3. The age of children should be about the same, so that everyone is on an equal footing and everyone is interested. The contests described by me are designed for children of 4-5 years old, but two-year-olds will not understand them, and ten will be boring.
Hope my tips come in handy!