I have a teenage relative who is lying always and everywhere. Of course, I immediately recognize the deception, because there is no Stirlitz out of it. Alas, the parents of the guy just do not want to notice a lie. Watching this family, I understood how to cultivate a liar.
1. Preparing the soil since childhood.
Pasha in his early childhood realized that parents can lie. Once at dinner, he complained of a pain in his stomach. He was allowed to set aside a plate and leave the table. Then he would gladly pretend any ailment in order to quickly go for a walk. His mother only shook her head and said that a small actor was growing up in the house.
A great example, isn't it? Let the child from childhood accumulate experience of manipulation.
2. Do not make an elephant out of a fly.
A little lie is just a joke or a manifestation of fantasy. It is impossible to suppress a creative person because of it! Suppose a child wanted to keep some facts secret: bad marks in a diary, absenteeism, a fight with a classmate. Please do not dwell on such trifles!
Psychologists say that you need to notice changes in the child's behavior. Oh, come on! All these soul-learners only want to receive fees for books. And you be smarter and do not turn into paranoid rangers.
3. Do not arrange debriefing.
Even noticing how the child lies and gets out, do not show meticulousness. Who needs all these conversations and proceedings? Only to people who have nothing else to do. Normal parents will not give up watching the show for long conversations.
In addition to entertainment there are a lot of household chores. Do not forget about them. Plunging into the everyday routine, you will bring more benefits to the family. You will not have time for moralizing.
My relatives simply abstracted when they heard another incredible story from the mouth of their son. So they save time and nerves.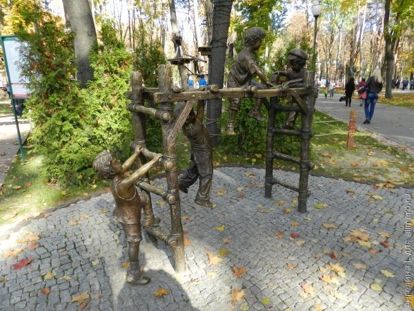 4. Forget about punishment.
Suppose your patience is full. Liar, crossed the line, want to teach. In such situations, it is important not to bring the matter to punishment.
Do it again – it will be bad for you! – the meaning of the threats that Pasha heard. His parents promised to remove all computer shooters and action games, minimize pocket expenses, and load household chores. True, after a few hours the passions in the house subsided, and the threats were forgotten.
Do the same – and the liar will feel more confident. He will understand that, apart from loud statements, nothing will disturb his peace.
5. More confidence.
As a schoolboy, Pasha received very poor grades in some subjects. His argument was simple and straightforward: And everyone learns so badly. And no one in the family understood whether this is true. They gathered teachers in absentia – and ended the conversation.
Trust the child, because he always does the right thing. Someone else is guilty of his failures or missteps: teacher, classmates, friends.
Dear participants Alimero, I hope you will treat my harmful advice with irony 🙂