Being sick is not only unpleasant, but also terribly boring, especially for children. There are no walks, and at home I want to climb the wall already on the second day of the disease – I checked myself. Today I want to share my ideas of leisure during illness.
This, of course, is not the most fun option, but why waste time that can be spent on study? We have a lot of all sorts of workbooks with exercises on logic, writing and math. It is very important for the daughter that the tasks are presented in a playful way, and if they also contain her favorite characters, then success is ensured.
Another great idea is to hone your skills in hairdressing. Staying at home is a great opportunity for mom to play with pigtails and create new hairstyles. You can complement the creation of the image with a bright manicure and pedicure.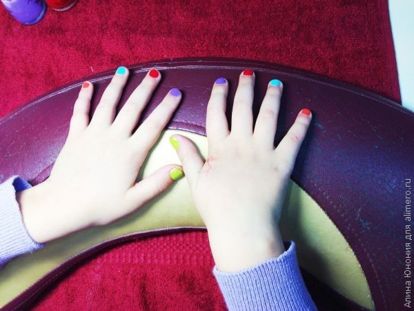 An alternative to games on the computer and the phone can be ordinary board games, Adventure. It does not matter if you don't have them – a little imagination, a sheet of large-format paper and markers with paints will quickly correct the situation.
We have several games since my childhood – games with balls (Renju, wolves and sheep, etc.), an old monopoly, lotto and dominoes.
There are many options, you can use ready-made kits or get along with the available materials. My daughter and I really love cooking soap together, making crafts out of beads, paper, colored sand and sticky mosaic.
To creativity can be attributed, and cooking – because the child can be given the task to decorate the cake, cupcakes or salad. We have wonderful molds that can cut everything from cucumbers to apples. Tested on my own experience – a daughter made a heart salad with enthusiasm for an hour! By the way, yesterday I saw the sale of special sugar pencils, they can be used to paint ready-made pastries.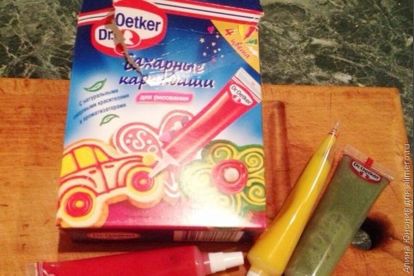 Of course, washing plumbing and floors is boring, but cleaning up the closet is another matter. If you teach your child how to fold things properly, then this activity can be carried away for a long time. Yes, and there is always a need to restore order in things – get rid of small and unnecessary.
In normal times, hands do not reach this, but during illness, the most appropriate time. Having finished with the cabinets, you can switch your attention to the toys – get rid of the broken and boring ones. If you feel a little, you can turn your attention to kitchen cabinets. Believe me, their contents carry the child no worse than toys.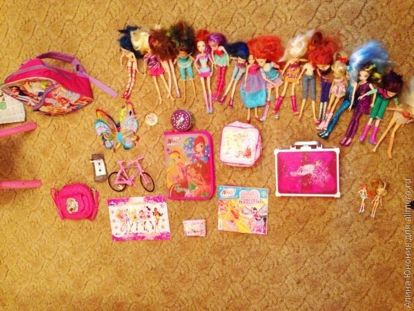 If the child is shown bed rest, then the easiest and most affordable way to entertain him is cartoons. Of course, you can organize a puppet theater at home, but I do not know how.
In addition to cartoons, you can review the family video archive – recording of matinees, touching moments of the infant pore. You can also try to interest the child programs about wildlife or children's films.
What do you do during your illness?