Day after day, I listen to the questions of my children. Sometimes I just don't understand what they are based on. What do children see in my actions if they have a desire to ask.
Why me?

I don't know about yours, but my daughters of the day ask this question no matter what I ask them to do. Sweep the floor, load the dishes in the dishwasher or remove the toys – the answer is the same.
When there are two children, the child perceives the request addressed only to him as a manifestation of lesser love. According to their theory, if one gets the task, and the second is watching cartoons at that time, then the second is loved more.
For them, of course, this may mean something. But I do not intend to prove my love by freeing them from work and indulging in whims.
New tactic

I decided to change tactics. I take as a basis all the same requests for housework, I only declare publicly beforehand: And who is my mother's assistant today? Sonya help cook dinner?
Role-playing game gives its results. Sonya grabs an apron and is ready to go.
In this case, the child perceives the veiled request as an invitation to be together, to be close to the mother, and feels himself chosen, more beloved.
So, with the same employment, children's negative turns into a positive.
Metamorphosis

As a result of this game, I began to notice that a free child has a burning desire to join.
Shout: Why don't I sweep the floor! – agree, it is somehow strange even for children. But what a metamorphosis! The child is the first to finish dinner (for example) and declares himself that he will clean up after all.
Offering help yourself is an exciting time for any of my daughters. After all, should be followed by my mother's answer.
Positive – allows you to proudly look at her sister, hinting that now she will be next to her mother. And of course, I will not give a negative answer, only they do not know about it.
Small victories

In search of a way out, I checked and what the phrase might lead to: Sonia is today mother's assistant or Sanya?
In this option, I gave the children the opportunity to decide for themselves who will help.
The reaction that followed was like military action.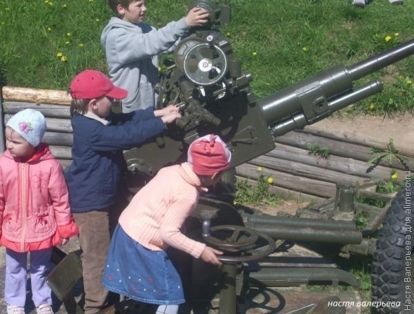 Tears, unpleasant words addressed to each other, listing all past mistakes and a lot of emotions. The children did not make concessions, each of them considered herself more worthy to carry the title of mother's assistant.
The solution was found immediately. Now I give the tasks at the same time, so that nobody's hands are idle.
They do everything, they try, but out of the corner of their eyes they watch each other, whether there will be a reason to come out. If mom praises, it's like a little victory over a sister.
I look at them and I think, will the moment come when the child realizes that help around the house is in no way connected with maternal love?