In May, my daughter will be six years old, and in September she will go to the first grade. For some reason, the reaction of the majority is rather skeptical: How? Why so early? Why deprive a child of childhood?
Honestly, such reasoning has already tired me, I don't even want to explain to everyone that both I and the teachers consider my child ready for the first grade.
Many people think that younger children (six-year-olds) look less outwardly, which can cause ridicule from classmates. Yes, and physical activity has not been canceled – after all, this is a regime change, the absence of daytime sleep, a completely different load.
By the way, I went to school when I was not even six (my birthday is at the end of September). But thanks to high growth, no one guessed that I was the youngest in the class.
With a daughter, the story is similar – it is much higher than their peers, plus it is quite enduring in the physical plane. I think that in this direction we will have no problems.
There are parameters that are determined by experts. So, in our kindergarten there is a speech therapist and a psychologist who talked separately with each child, thereby determining the children's readiness for school.
The current requirements for first-graders are not the same as 10 years ago. Children need to be able to read and write, perform simple arithmetic operations, talk on various topics, support a conversation, perform various logical tasks, etc.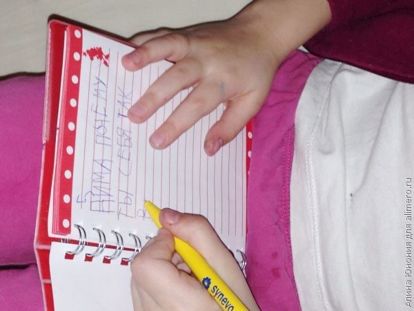 We have no problems with the bill (I wrote a separate article about our methods), my daughter mastered the letter last year, and we are now busy with reading. In principle, she can read, only lazy.
This includes perseverance, the ability to independently resolve conflicts, get along with peers, manners, etc. Thanks to her creative work, her daughter became calmer, more patient and assiduous. If a year ago I had been told that she would be able to sit in one place for an hour and a half, I would never have believed it!
In a collective, a daughter quite easily finds a common language even with unfamiliar children. Just yesterday, we were at a birthday party, where she knew only the birthday girl. Despite this, she immediately met the other girls and had a great time. By the way, the age of the other guests was 3-4 years older.
Not that this was the deciding factor, but for me the desire of my daughter matters. Many of her friends already go to school, several times we even took them away, and we managed to look at the learning process from the inside. All these classes, desks, textbooks, diaries and backpacks made a tremendous impression on my daughter.
In a week we will have the first lesson at the preparatory courses at the school, and she is looking forward to this day – she prepares pencil case and notebooks, asks questions and crosses out the days on the calendars.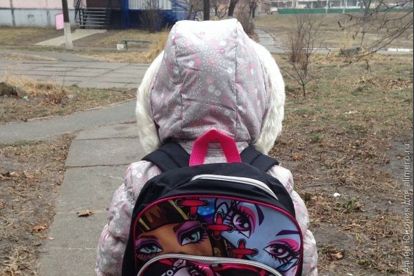 At the beginning of the school year, the teacher in the kindergarten informed the parents that for those who remain in the second year, there are no places in parallel groups. Those of my friends whose children are not going to school this year are already worried about finding a new kindergarten for the child.
Again, there is a confusion with albums and graduations, to this is added a new team and tutors (just for one year).
It seems to me that a junior school is not a deprivation of a child from childhood. If my daughter had a bad performance or behavior in kindergarten, I might have thought about whether to go to school or not. But the teacher clearly told me that for the second year most of the group's children have nothing to do – almost everyone is ready for school.
And, by the way, the daughter is again the youngest in the group. It is possible that she will repeat my school path. And I, by the way, never felt that I was deprived of childhood or something like that. Despite being the smallest, I was an excellent student and a medalist.
How do you determine children's readiness for school?