Today shyness is not in fashion. Mommies raise anxiety, seeing that their child is different from their peers, closed behavior. How to help a child who is shy?
I am the mother of a similar child and will tell you what helped me in overcoming this problem.
First you need to determine what type of temperament is your baby.
If he is agile, active, fast and cheerful, you have nothing to fear. Such a child will always find friends for himself, he will overcome any problem, will carry everything in his path if it prevents him from achieving his goals.
Such hurricanes can please with excessive communication, which will also cause mom a lot of trouble. But this is another side of the coin.
Let's return to the child who has a calm, gentle, sentimental character.
He would be glad to have friends, but he is afraid to come, talk, play. It is difficult for him to meet at the playgrounds, it is difficult to find a friend who would understand him, not offend, listen.
This is my little son. He is a wonderful, intelligent little boy who really needs friends and communication.
He does not go to kindergarten, grows at home. Hence the lack of friends.
When we first started to go to the site, it was very difficult for him to get acquainted with the neighbors' boys. The reason was commonplace. Children from the same yard go to the same kindergarten. They have common interests, the same pattern of behavior. And they did not know my son. Therefore, treated with caution.
And it is difficult for him to just come and meet. He was hampered by his shyness.
Seeing such a problem, I decided to nullify it, or at least make my son believe in himself and overcome his modesty.
1. Has ceased to focus attention on the problem. Phrase: Why can't you come and meet you? ceased to sound. It is impossible to voice the fact that pushes the child even more into the corner.
2. She took him to the swimming section. (These can be any circles, sections of interest). He has his own social circle, his friends. This gave him the opportunity to open up, partially overcome his shyness.
3. Pre-school activities. Another type of child development and preparation for school. After all, education and development is not only the study of letters and numbers, but also communication education, social adaptation.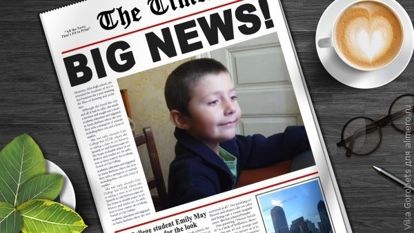 Half a year later, after I slightly changed the life of my son, he became more open, ready for new acquaintances. Shyness has not disappeared, but he learns to fight with her, learns to overcome his complexes, and to relate to children's groups in a new way.
Have you encountered shyness in your children? How do you fight her?