Today's topic will not be very pleasant, since insects in the head, and even more so in a child, are a nasty and not joyful thing. But I want to share my positive experience and tell you how we quickly got rid of this scourge.
More recently, we encountered such a problem. I was not just surprised, but to put it mildly, shocked. Immediately there was a question Where? We did not go to kindergarten in the summer, contacts with other children were only at the sites.
In late summer, the former husband decided to take his daughter to the village, where his parents were for a month. Mashka was not at home for 10 days and went with her cousin, who is 9 years old.
When my daughter returned, I did not find anything suspicious. The child calmly behaved, I naturally look into the hair constantly, doing hair. So a week has passed.
After the weekend, I took my daughter from my father and noticed oddities in my hair that did not look like dandruff and sat firmly on the hair, it was nits …
Arriving home, I called my husband and told about it. The ex-husband was as surprised as I was. While I was running to the pharmacy for the drug, my husband called back and said that he had found lice at the cousin's car after a trip to the village.
I was just in shock, since a week has passed since that moment, but I was not informed. I could not resist and called Dasha's mother, expressing my displeasure about concealing the fact of pediculosis. If I had been told on time, problems could have been avoided by treating my head with a prophylactic shampoo.
Pediculosis control
I immediately remembered how, in childhood, my mother struggled with lice, carefully combing me strand by strand.
1. The first thing I did, sent all the clothes and bedding to the washing machine, set the maximum temperature. The rest that I could not wash, sent in packages and put on the balcony.
The main thing in this case is not to panic, which I failed to do. If I could rub the whole apartment, I would rub it.
2. I tied my daughter a kerchief and went to the nearest pharmacy for a miracle remedy. Acquired Para-Plus spray and running home.
3. I sprayed my head with spray on my daughter and myself too. When all the other family members arrived home, I also forced them to spray my head. I treated the blankets, pillows, sofas with an iron and sprayed it in the same way.
4. This stage is the most important! Without it, there will be no quick deliverance from lice and nits. After thoroughly washing my head, I turned on the cartoons for my daughter and combed it with a small comb for about two (!) Hours.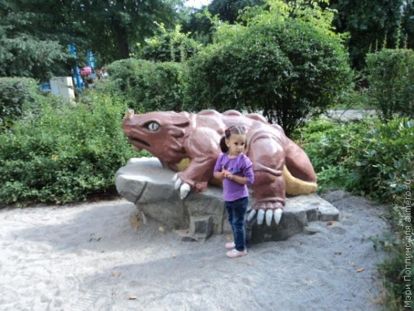 Masha was a good girl, sat quietly and did not twist her head. Since the hair is very thick, I strand by strand removed the nits from the hair. Do not forget to lay an unnecessary sheet on the floor, then to throw it away. Another important point – the lighting should be very good. It is advisable to do such a procedure in daylight so as not to miss anything.
5. After combing the entire head should not relax. I checked my daughter's head every day, or even several times, finding nits that I couldn't see in my hair. They were dead, but they still need to be removed from the hair. In addition, I constantly ran sheets and things.
6. Three days later I repeated the treatment of the head with the Avalanche spray just in case and carefully combed the entire head.
In order not to miss pediculosis in a child, periodically check the head. Especially if the child attends kindergarten. I wish that you do not face this scourge, and if you encounter, God forbid, I hope my topic will be useful for you.