What a young mommy did not face childish whims, and even worse – hysterics! This is especially true if you have a baby aged from 1 year to 3 years. My daughter is 2.5 years old, but she already shows character: if she wants to get something, then by hook or by crook she seeks to achieve what she wants. We began this period somewhere from 1, 5 years. Until that time, I was just an ideal child, I rarely cried, and I could foresee all her needs with one hundred percent probability.
And then it began: It will not! I do not want this !. Or, on the contrary: I want it! Give it !. At some point I understood: everything, my patience will soon end, it is necessary to urgently read books on child psychology. Climbed into the Internet, read a bunch of articles on this topic. But the most interesting and informative, in my opinion, were the forums and comments to articles in which parents share their own ways of dealing with children's moods.
And these methods, at times, are very different from the official point of view. From all that I read, I drew some conclusions for myself, which I would like to share with you. To begin with, parents themselves must learn to control their negative feelings and emotions.
Physical punishment and shouts in response to children's whims will not bring anything good, they will only give rise to an even greater misunderstanding between parents and a child. In no case can not break on the child, if you have a bad mood or something hurts. This is my principal position. It is better to leave the child with her husband or grandmother, and the most to lie down or walk. As they say, calm mom – calm baby.
Also, one should not defiantly ignore the whims of a child. After all, when the baby is naughty and hysterical, he does not pretend, he is really in despair. In order to calm down, he often needs the help of parents, especially mothers. It is necessary to switch the kid's attention to something else, for example, to see an interesting cartoon (if you are at home), pick a bouquet of flowers to your grandmother (if you are on the street), tell your favorite fairy tale (if you are in transport). Do not forget to hug and kiss your baby.
In the case of my daughter, the switching technique works flawlessly: in the end, she cannot even remember what she started crying about. And after the child calms down, find out the true cause of the whim and try to eliminate it. The most common causes of whims under the age of three are associated with the immaturity of the child's psyche.
Overwork, hunger, lack of parental attention – all this can contribute to capricious behavior. Accordingly, in order to prevent a tantrum, you only need to follow simple recommendations: put the baby to bed at the proper time, balance and feed according to the regime, and, finally, communicate with the child with a sincere interest.
If you follow all the above recommendations, but the child still continues to act up and make tantrums, then you may need to contact a specialist who can objectively analyze your situation. For example, the cause of the frequent whims (and hysterics) of our daughter, as it turned out, were problems in our relationship with my husband.
My daughter intuitively felt the negative atmosphere in the family and, capriciously, tried to shift our attention to herself. And we understood this only after consulting with a family psychologist. As soon as our relationship more or less improved, the daughter herself calmed down.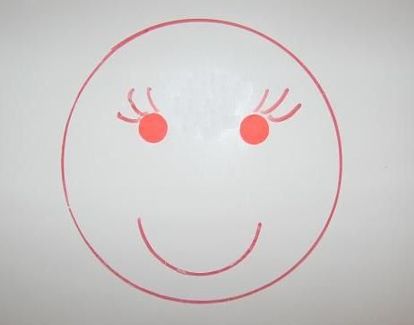 Whatever the cause of whims and tantrums, moms and dads, remember one thing – this is the normal state of development of your baby's psyche. Everyone goes through it. Very little is required from parents: sympathy, understanding and, most importantly, patience and love for their child.
Be sure, soon he himself will understand how you can behave, and how not. And that your negative feelings and emotions can be expressed not with the help of screams, but with the help of words.