If there is a choice between family and work, most women will choose a family.
Children, husband, home – a rare woman is ready to give up for the sake of work.
But, on the other hand, work for many of us is also of no small importance.
How to combine family and work? And is it real?
My family and my children mean a lot to me; I never had a goal to "build a career", but I love to work. It is very important for me not only to earn money, I need to know that I do my job well, that someone needs her result, that no matter how trite it sounds, I bring benefits.
At the same time, I want to organize everything so that neither children nor work suffer. I thought a lot about it and as a result I had rules that I would be glad to share.
Learning to plan.
I constantly make plans and write down everything (more precisely – everything, everything, everything).
I plan to go to the post office on my e-mail – I'm writing, I'll need to hand in a report at work until Friday – I'm writing;
We are looking for a convenient schedule.
Yes, much depends on the work schedule. It is good when you have time to read the children and talk to your husband. Well, when there is no problem "Who will take the child to kindergarten?". Well, when life is organized. Someone more convenient to work from Monday to Friday, someone more like to work in a shift, and someone has a free schedule.
Help and mutual assistance.
I think it's better to rely only on yourself, but sometimes you can and should ask for help. It is worth thinking about who, except her husband, can, if necessary, help you with something or insure you in case of problems. It can be your parents, and teenage children, and friends, and colleagues.
Good relationship with management.
I was often lucky with the work (including with the heads). Thinking, I realized that it was no coincidence. My leaders know that, firstly, I work conscientiously, and secondly, I will never hide behind my family and children. I work at work, and I work at home at home, so the management meets me when it is necessary.
Work that you like.
If you like work, there is an incentive to organize yourself, which means that it is easier to learn how to combine work and family. Conclusion – you need to look for your favorite job. Such as to go and with joy not only home from work, but also to work from home. Then thoughts like "Maybe it's better to sit with your child before school?" Just won't arise.
Relaxation.
Rest is also necessary. And with children, and without children. The main thing – with pleasure. If I understand that I am driving myself and I don't want anything else but to sleep off, it's time to give myself a rest. Otherwise, the money earned simply will not go ahead. After all, children need my warmth and attention, and a driven horse is simply not capable of it.
Change – yes.
Do not be afraid of change. If the work does not suit you, there is no point in torturing yourself and being torn between children and hateful work. You just need to find another job, more suitable. She will be there. Then there will be time for the family.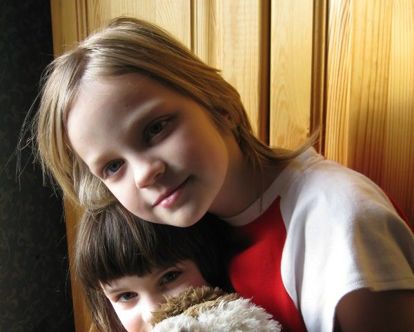 You can write a bunch of valuable tips, but I'll probably stop.
If you are not sure that you are on the right path, listen to yourself.
Do you dedicate your whole family or go to work with your head?
Or find a way to combine work and family?
Only you know the answer.