The mood of children is changeable like the weather. Sometimes I just wonder – the child, who laughed loudly just a minute ago, suddenly begins to sob with such force that he wants to do anything he wants to stop this flow of tears.
1. Hug your baby
Tactile contact is very important for children. With your hugs, you once again prove that you love a child, regardless of his mood and behavior.
Tell them that you understand the cause of baby crying and share the children's point of view. However, it should be remembered that only children's actions should be assessed, but in no case children!
It should be excluded from the use of the phrase bad boy, bad child. There is no bad, bad are their actions.
Try to understand the reasons for crying and anxiety together. To begin with, you should either sit down or put the baby on your knees to be on the same level with him. Explain that you understand and are also upset, but love the child no matter what.
Regarding my daughter, this reception works very rarely. This year in 2 could easily reassure her, pointing to the cat running. However, I have repeatedly observed older children with whom this method works.
I always have a lot of little things in my bag that can easily distract and entertain a child. It can be figures from kinders, or a set of colored chalk, or even a balloon.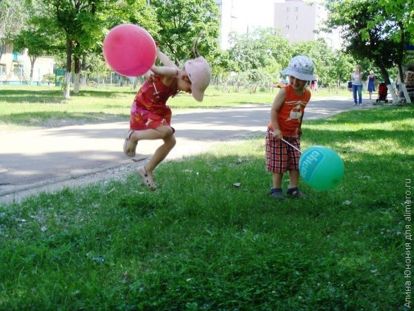 4. Find out the reason
Often the reasons for crying are of a physiological nature – the child wants to sleep, drink or eat. It is useless to try to calm the baby, and even more so to punish him and raise his voice if he missed a nap and is naughty because he wants to sleep.
5. Shock the kid
Of course, in the good sense of the word. For example, you can suddenly start dancing with a crying child. Or start singing. Such spontaneous and unexpected actions of parents surprise children so much that tears and their causes are forgotten instantly.
6. Start the ritual
For example, we have a magic phrase with our daughter. Eat my tears. When the baby cries, I suggest she kiss the tears, thus eliminating them 🙂 Both tactile contact and communication are combined here.
It is possible to imagine that tears, resentment and causes of anxiety turn into an improvised object (flower, leaf, stone), and instead destroy it (bury, discard, grind). By the way, many children's psychologists successfully use this technique.
The worst thing you can do is to ignore the crying of the child or demand to calm down immediately. I do not argue, this is the easiest option, but by no means effective and harmless.
The baby must be sure that the mother is the person who will not give up at a difficult moment and will not scold for such an expression of emotions as tears.
And how do you soothe the children?