It is rare to meet children who do not cry. After all, the child still does not seek to hide his tears, as is often the case with adults. However, even here the situation is different for everyone, someone cries more, someone less.
I am a mother of a daughter, and it seems to me that girls of preschool age tend to show their emotions more often with the help of tears.
Manipulation or sincerity?
It is very important to find out the nature of the child's tears – is this a sincere expression of feelings or are they used only to ensure that the child achieves the desired?
In this case, the reaction of parents is important. Obviously, if you begin to perform the whims of a baby when a teardrop appears, this method will be considered effective for him. And do not even doubt that it will be used repeatedly.
I noticed that dads daughters are more distinguished by such weakness. It is surprising to observe how an adult man, regardless of age and status, simply fears the tears of a little girl. And if in our family such a focus took place when the daughter was 2-3 years old, now (she is almost 5) she clearly knows that tears do not work with dad.
I am more loyal in this regard, in this case it's important for me not just the presence of tears, but the reasons for their appearance, the importance for her daughter of her desire. For example, today in the store we bought boxes for storing toys, nothing foreshadowed trouble, but suddenly the child's eyes became wet.
It turns out that she wanted another box, which didn't fit our kit at all – neither in color nor in size, which I tried unsuccessfully to explain to her several times. And I saw that it was not just tears, but the daughter conceived something, and this is something important for her. Having questioned her in more detail, I found out that she wanted to take this box to her grandmother in order to put all the small toys in it. I could not object.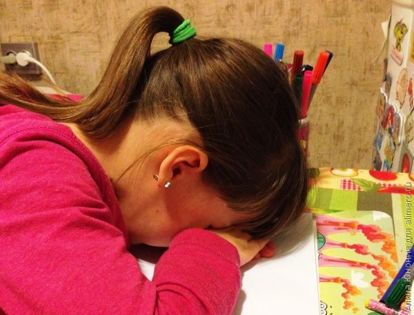 Is this always appropriate?
On the one hand, children differ from us in that they cry when and where they want – even at home, at least in the supermarket. I find it difficult to imagine myself in tears at the window with shoes, for example.
So it turns out that crying is indecent. But keeping emotions (especially negative ones) in oneself is both unpleasant and harmful. Therefore, I try to teach my daughter to express her wishes and emotions not with tears, but with words. Moreover, it is important not to do with one phrase, but to tell in detail about everything.
How often do babies cry?
My daughter does not have a calm disposition, she is a very impulsive and emotional girl. There are many reasons for her tears — from a failed drawing to the wrong toy in a chocolate egg. But she gets upset as quickly as she calms down.
At one time I tried the favorite method of some children's psychologists – to ignore the crying. However, such indifference to the tears of my child did not help to reduce the frequency of emotions with tears.
As expected, everything went with age. Now the daughter can not cry for several days in a row, and can do it daily. But if we look for some average value for a five-year-old child, then in our case it is 1 time in two days.
Crying is not bad. Poor crying for no reason and seek to manipulate others with tears. As in many other cases, it is important to look after yourself. After all, if a mom with tears in her eyes tells her father about new perfumes, then it's not surprising that the child will begin to behave similarly.
And how often do your children cry?