Having given birth to a child, I began to often recall my childhood. I thought what it was, what was happening in it and what was missing. It seems to me that every normal loving mother wants only the best for her child. Therefore, trying to do everything well, so that the child does not need anything.
My childhood

I can not say that I lived smartly. But I had what I wanted: handbags, shoes. Mom started buying or giving me cosmetics and hygiene products as a teenager. And in childhood toys and things missing. Lacked only my mother's attention.
When I myself became a mother, I began to understand her perfectly. Catch all the housework is difficult. And when there is a small child, all the more! Yes, my tomboy always shkodnichaet, and climbs into the closet things to sort out.
And my mother disappeared at work. My dad left us when I was a baby. Then my mother was difficult both materially and morally. I do not know which of them is wrong, I never saw my father, and I don't strive for it either. It is very insulting to mom.
To earn money, she sold vegetables, and the floors of soap in the entrance. In general, the extra penny, which she spent on me, school and clubs, she got out with difficulty, doing the dirty work. I practically did not receive from her attention, love and care. My mother was replaced by my grandmother.
Mother's love

Grandmother, native person, but mother is mother. I understand this perfectly well, that's why I try to give my son all his motherly warmth and love. I do not want me to be too much, I want him to get everything in full. And what does attention mean? For me it is: wake up together, stretch, do exercises, have breakfast. While the son is playing with toys, I clean, cook dinner.
He asks for his hands, wants to help, I try to lure him with something interesting. We do crafts with cereals, pasta. Together we make clay, draw, read. Do you think this is enough? I have only 1 child and I cannot know how much attention should be paid to children.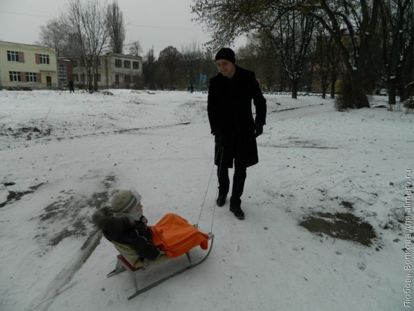 I do not want to take away his childhood, he can then blame me for this. My friends did not want to play sports, they were forced and taken to training. Others squandered their childhood dance and other circles. This is all parental type ambitions. This is my child, he will, he should !. Does he owe something to us? This little creature is not obliged to fulfill our whims and the tasks we set for it. Is not it?
How do you think we deprive our child of childhood? And what should be done in order to not deprive him of this very childhood?