I have thought about this issue more than once, today I want to finally calculate the expenses for a child at least approximately. Of course, in each family there are different needs and opportunities, but I believe that we will have a certain average expenditure for a preschooler.
Separately, I cook my daughter very rarely, except for milk porridge, which no one else at our place eats. After several times I ran across the sour milk in supermarkets, I prefer to buy the children's long-term storage option for the future – several blocks for a month.
Daughter loves meat dishes – chops, chops, dumplings, nuggets, meatballs. Meat is present in the diet every day, I buy regularly fresh, sometimes freeze chops or minced for the future.
An additional item of expenditure is water (which we also buy in large packages), fruits, vegetables, cereals, and pasta.
During her walks, her daughter often asks to buy her some ice cream, some sweets, some cookies – these seemingly small expenses, by the end of the month are poured into a considerable amount.
If you count exactly the children's diet, without taking into account visiting cafes and restaurants, you will get at least 4800 rubles. (1200 UAH) per month.
It is difficult to calculate here, because sometimes it happens that within one month expensive items are purchased (for example, a winter jacket and boots), and in another month only a few t-shirts and socks are purchased.
I already wrote that I order the main quantity of clothes from the USA in large quantities during sales. It turns out about 3 times a year. I buy the rest in local stores, again, carefully tracking discounts. For example, today saved almost 1600r. on the dress, managed to get the last;)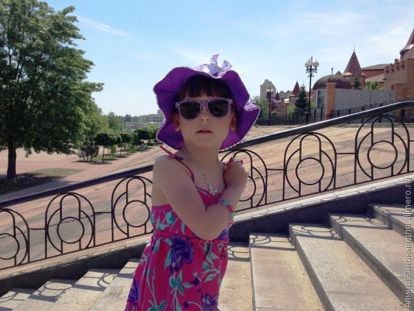 If it works out, I try to buy things for several seasons. Now the daughter began to grow more slowly, so she will have enough of a set of winter clothes for two years, and she wears more than one season jackets with vests.
I prefer quality shoes, and I also like to save on it. For example, there is a great condition in a nearby shoe store – 30% discount during the week before and after the birthday. Given the presence of several discount cards, you can buy shoes at a discount not once a year.
Having made approximate calculations (I divided the annual expenses by the number of months in a year), it turned out that our daughter's clothes take at least 4000r (1000 UAH) per month. This is taking into account small things – panty hoses, underwear, etc.
Medicines and cosmetics
My daughter is practically not ill, and we managed to minimize this item of expenditure. Here, except that antiseptics, antihistamines, means for washing the nose, vitamins.
For cosmetics, I took the soap, shampoo, wipes, toothpaste, brush. Total, this section is about 400-600r (100-150grn) per month.
Here and regular analyzes, which, when converted to monthly consumption, amount to about 150-200 rubles.
The fee for the kindergarten depends on the number of days of visits. For a month it is about 1200r (250 UAH). Also, the daughter attends a gymnastics school – 2400 rubles (600 UAH) per month, taking into account the form and equipment.
We also regularly attend exhibitions, museums, children's birthdays (and celebrate our children), cafes and pizzerias – about 2800 rubles (700 UAH) per month.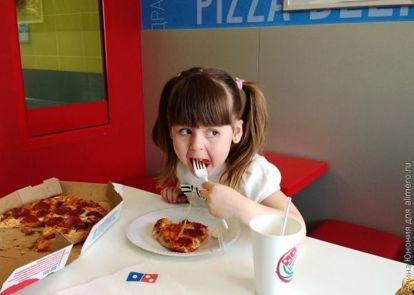 Compared with the younger age of toys has become much less, but they are, alas, more expensive. One of these beloved fairy dolls, for example, costs from 1,200 to 2,400 rubles (300-600 UAH), and there are also many accessories for them – from cars to shoes. In a month it will be about 800 rubles (200 UAH).
Here I want to include accessories for creativity – chalk, paints, pencils, coloring, etc. adding books to this list will result in about 600r. (150 UAH) per month.
Also there are large expenses – a scooter, a bicycle, a carriage for dolls, a desk. In a month it will be about 1000 rubles (250 UAH).
As you can see, raising a child now requires considerable expenses. Of course, there are many ways to save weight – from buying used toys to sewing clothes with their own hands.
Yes, I try to spend money as rationally as possible, but still quality is the deciding factor.
Summarizing the above costs, it turns out that a child of preschool age costs about 18000 rubles (4500 UAH) per month. I did not take into account the cost of rest – I think it is too individual and can be from zero (rest in the country, for example) and to infinity.