I myself have a love for drinking plenty of water. So I try to teach my daughter based on my example. Water is the key to the normal functioning of the body, it is part of every cell and is necessary for all the metabolic processes that occur in our body.
The best option is plain clean water. Not from the tap, of course, but purified or mineral. I used to love sparkling water very much, but now I have retrained myself into liquid without gas. My daughter has the opposite – up to three years old, she drank non-carbonated water, and then she tried Borjomi and since then, every time she demanded water with gas.
Here I get out, as I can – I buy lightly carbonated water, before use I try to release gases from it as much as possible (I shake or hold it without a lid).
It is no secret that many children prefer juices and sweet soda, but I show my daughter by my personal example that water is much better. As a result, for 5 years she has never tasted sugary carbonated drinks. However, without the juices in the bags, we do not succeed – the herd desire to be like everyone else works.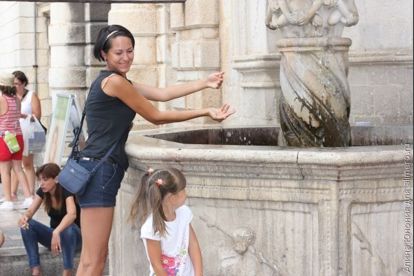 Liquid rates for preschoolers are the same as in children under one year old – 50ml per kg weight (this is the minimum amount). So, if her daughter weighs 22 kg, then she needs to drink a little more than a liter of liquid per day.
We have no problems with that, she drinks at least one and a half liters, and in the hot season and after training even more.
During illnesses (especially when the body temperature rises), drinking regime is no less important and should be significantly increased. It is better to drink solutions of drugs that replenish the body with nutrients and remove toxins (Regidron, Atoxil, etc.).
It is better to drink a little more often than a lot in one sitting. That is why water should always be freely available and it is desirable that it be in sight of the child. Whenever we go for a walk, I take a small bottle of water with me, so as not to wait for my return home and look for a store.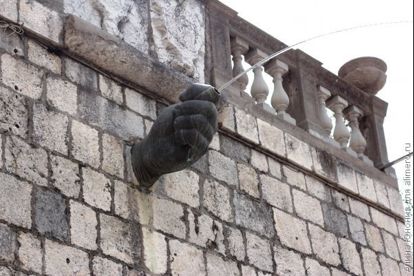 It is desirable that the main drink enters the body between meals, and not during meals. Although, there are different points of view. For example, some believe that drinking food is harmful, because food mixed with water dilutes gastric juice, which entails long-term digestion of food.
But if you think logically, then liquid food is harmful – soups, for example? I read articles by well-known doctors that if there is food in the stomach, water flows along its walls and immediately goes into the lumen of the duodenum, without mixing with food. But this happens only under the condition that the portion of food is small.
I – for the daily abundant drink. And on my own experience I see that without enough water the body suffers – the skin dries, the amount of saliva and even tears decreases, urine changes its color, etc.
Do your children drink a lot of water?