Walking is an integral part of our regime with our daughter. Honestly, there were no such cases so that we did not go out into the street (with the exception of disease, and that if our state of health and the weather contributed, we would go out).
During pregnancy, I read the recommendations of a famous pediatrician, who advised instead of walking to put the baby to sleep on the balcony. They say the air is the same, but mom can do anything from sleep to cleaning. I was so inspired by this idea that even took into account the width of the exit to the balcony when choosing a stroller!
But her daughter had other plans for daytime dreams. Unfortunately (or fortunately?), She slept much less and more restless at home than on the street. A lot of things were tried – sleeping in the crib, on our bed, on the balcony in the cradle from the stroller and even on the changing table (also on the balcony).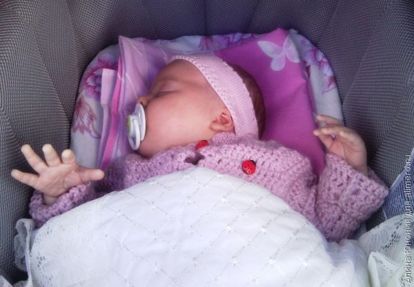 At first I was upset, but then I changed my attitude to this situation. After all, the first time after giving birth in me were still strong aspirations for nesting. Suddenly I fell in love with washing and cleaning. And free time from the daughter I would spend only for it. And going out on the street was a great incentive, first, to tidy up himself, and secondly, to secure minimal physical exertion.
The difficulty was also in the fact that my daughter completely refused to stay awake in the wheelchair. I envied mothers whose babies could lie quietly or sit in a carriage without uttering a sound. My madam could either sleep or scream. Therefore, while the daughter had two dreams, we walked twice a day, then switched to one. Well, when the first steps were taken, I had to start sleeping at home.
When my daughter was about a year old, we organized a company of children of the same age. And children are more fun, and moms are better than walking alone. And somehow it turned out by itself that two walks became obligatory – morning and evening. It was just summer, it was too hot during the day, so we walked for 2-3 hours in the morning and as much in the evening.
Honestly, we have not yet had a single case of a daughter refusing to go for a walk. On the contrary, the worst for her is to walk alone, without friends. Because of their large number of such that no one came out, does not happen.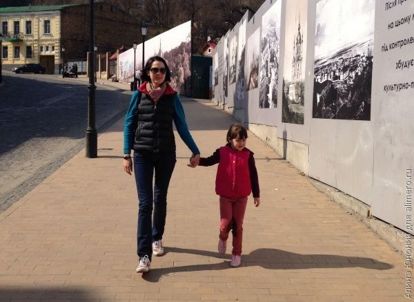 While we used the stroller, our walks were combined with the useful one – going to the store, to the market or on other household issues.
Now, when the daughter is almost 5 years old, we walk twice only on weekends. On weekdays, morning walk in her kindergarten. If anything can stop us, it's the weather. And all the same, we find an opportunity to go out – we meet in a cafe or go to visit each other.
Do not believe it, but walks are useful not only for the child. It's understandable with children, here we have communication, active pastime and fresh air (we are walking on the embankment) and new impressions every day.
I also love to walk very much, because the mothers with whom we are walking are wonderful girls. We communicate quite closely and now, when maternity leave is over, and this communication is always interesting and perfectly uplifting.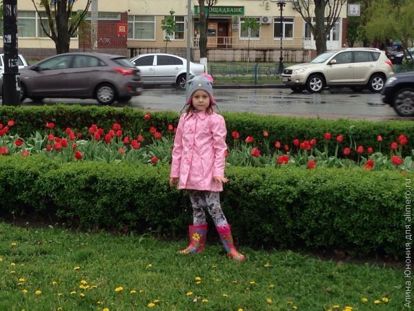 I have a girlfriend who can go out with her daughter once or twice a week. Her daughter does not go to kindergarten, because they wake up closer to noon, and the rest of the time her mother has a social network and a kitchen, and her child has cartoons and entertain herself.
This option seems to me wrong, because in most cases, in this situation, the woman gradually ceases to look after herself, the child loses socialization skills with children, and for the immune system, being in four walls does not have a positive effect.
You need to walk not only in summer, at other times of the year you can find a lot of interesting activities for children, the main thing is to dress for the weather. And now, even today, when it is raining on the street, we still went out and walked to the post office, the store and the pharmacy. The pedometer showed that we passed 8 km, and it is under the spring warm rain! How can staying in a room compare with this? Not.
That is why I am sure that you need to walk with your child the more, the better. Therefore, try to spend as much time as possible in the fresh air!
And how often do you walk?