Somehow I met an acquaintance with a four-year-old daughter at the store. While we exchanged greetings, the girl was terribly hysterical, demanding that her mother immediately buy her the promised doll. This case made me think about how many children can be pampered and is it even possible?
What do I want for my child


My son is growing up. And I really want him to have everything. I want him to have good clothes, tasty and healthy food, a lot of toys and other necessary things. I want to give him gifts, to make him pleasant. I want to take care of him, protect him.
In my opinion, every mother wants her baby to have all the best, and he was not deprived of anything. This is normal. And I am not an exception. But is there any edge that cannot be crossed in order not to spoil the child?
Indeed, besides everything that I have listed, I also want my son to grow up not as a spoiled and capricious egoist, but as an independent, kind, sympathetic and successful person. And we, the parents, must lay the foundation for the child to form all these qualities in him.
How I raise my child


I never indulge the whims of a child and do not allow my husband to do this. It is necessary to know the measure in everything and be able to refuse the baby in time. When this moment comes, I understand intuitively. In his voice, movements, behavior. But any failure needs to be able to justify. After all, the little one needs to constantly explain what is good and what is bad.
I teach the baby to be independent. True, he is only one and a half years old, and he is still small in order to be independent in everything. But I support all his aspirations for this. He eats, he tries to put on his socks, he washes the hands himself. I am always ready to help, but only when it is really necessary.
I always accept the help of a child. Although, I think that he perceives this not as an aid, but as an attempt to repeat after me, to imitate me. He helps me push the shelves, fold things, wipe the floor. For any help I say thanks to him. I hope that soon he will go over it.
I teach a child to take care of others. At home, he feeds the toys, puts them to bed, sits on the pot. Visiting the grandparents, the son has the opportunity to care for the dog. He pours water for her, feeds her from his hands, strokes her. Of course, at the very beginning the kid had to show several times how to do all this and explain why all this was necessary.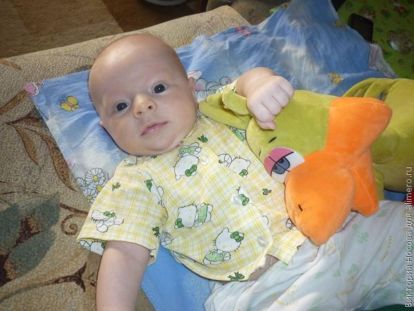 Love instead of pampering


I took a special rule to replace self-indulgence with love. I am sure that my child, first of all, needs me, and not a new toy or cartoon. He enjoys playing with me much more than new cars and airplanes.
Of course, I give him gifts, please him with sweets, but in addition to spending time together, not in return for him. And it's great to see the baby grow up, learn new things, and be happy without self-indulgence.
What do you think, is it necessary to spoil the child?