When I remember my childhood, in my memory most often childish insults come up. They were insignificant, but they, for some reason, crashed into the memory.
Today, I myself am a mother and I do not want my children to have memories of the insults and misunderstandings of childhood. I want them to keep only bright moments and moments of happiness in their memory.
Offense because of the bike
But after all, life is not all the way you want. Last year, my eldest son had already claimed the rights to his father's bike. He has already grown from a child, but he has not yet grown to an adult. This is my opinion, so did my husband. Therefore, with the bike, we decided to wait a bit.
We tried to explain everything to the child from our position, but he did not hear the arguments. I understood him, but I could not help it.
The bike is very expensive, big and difficult for a 9-year-old boy. He didn't even get to the pedals. And what can we say about letting him ride around the city? Yes, and the movement in the city, we are not simple, you never know what could happen. The son was refused, but with the promise that for his birthday we will definitely buy him a bicycle.
I thought the incident was settled, but my son was holding a grudge. He did not even harbor, and did not forget about his feelings of an unpleasant character.
On New Year's Eve, he wrote a letter to Santa Claus asking for a bicycle. Of course, he got a bicycle not for the Christmas tree, but for his holiday, but how to explain to the child that the wrongs that lived in his soul are groundless?
Mom, I want this too.
And my daughter recently took offense at me because I did not allow her to her cosmetic bag. I will not say that the 6-year-old girl is too early to make up, but she threw a real scandal to me, with all the attributes of a child's hysteria. I do not know what came over her, she is not a capricious girl.
I explained to her that there is a children's cosmetics, there is an adult, there is a difference in utility. My daughter listened carefully, went to her room. After a while I heard a baby crying.
It turned out that now she was upset because she upset me. Such a pun, but childhood without offense does not happen, I was convinced.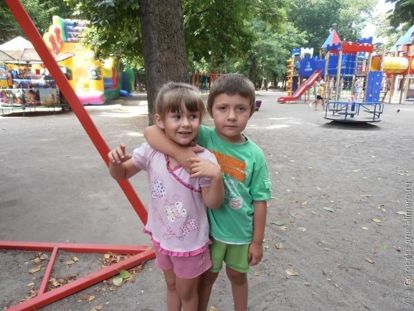 After all, children can be offended not only by their parents, grandmothers, and grandfathers. They may be offended at each other, at their brother, at their sister. While they are small, these offenses are quickly forgotten, but I don't want a wall of misunderstanding between them grow over the years or there are moments of personal insults.
Do your children often take offense? How do you smooth out conflicts?