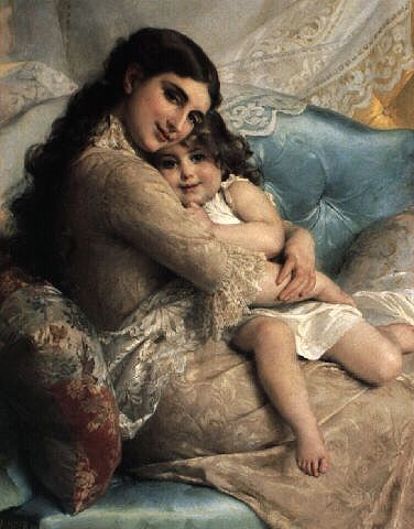 Of course, no one would even think of how many times a day you hugged or kissed your child, but this phrase makes you think about our attitude towards your own children, and if you do it impartially and self-critically, sometimes a sad picture comes out. Of course, babies up to one year old loving parents kiss and squeeze endlessly. But the older the child becomes, the less pure parent love falls to him. Especially boys. For some reason we forget that just to love is not enough.
Love needs contact, words, outpouring of feelings. I know a family where it is not customary to kiss children, neither boys nor girls. How I felt sorry for a two-year-old boy who reached out for his dad with a kiss, and he sternly cut him off: What kind of tenderness? But life proves, and scientists confirm this, that boys, whose parents often embrace and in every possible way show their love for them, grow up courageous and self-confident.
I myself worked for many years as a teacher with children of primary school age, and I can say with confidence that the majority of modern children receive less parental love. School begins, problems begin, and parents, strictly asking for success in school, forget that they must love and caress their child, regardless of their progress. And if this is a boy, and even a hooligan, then from his mother he hears only swearing and reproaches, and from his father and beating. What kind of hug twelve times a day!
Sometimes you have to stop among the endless worries and whirlwinds, and carefully check your attitude towards the younger son or daughter. If you yourself grew up in a family where caresses are not taken, it is not too late to fix it in your own family. You can start daily rituals that you want to accompany with a kiss or a touch, stroking your head or back: this is morning, evening and seeing off to school or kindergarten. Encourage your baby to run up to you before bedtime with the words: Good night and kiss him. In the morning – Good morning and a kiss. After meal: Thank you and kiss.
Do not be afraid to pamper the child, a lot of love does not happen! You can spoil the extra toys, indulgence whims, but not love. Tell your children more often that you love them and give a look filled with tenderness and love, and your children will grow up healthy, strong, confident in your unconditional love, and, therefore, in themselves.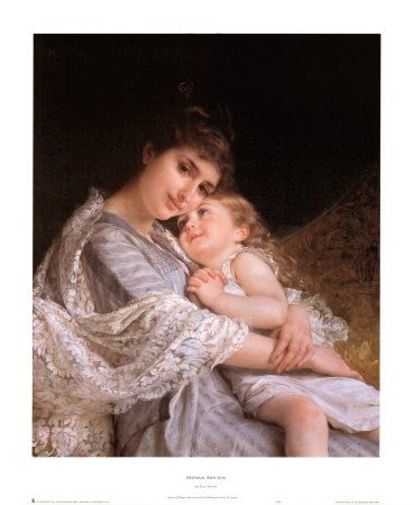 For illustration used reproductions of paintings by French artist Emile Munier