Unlike adults, the leg in children is constantly growing. And with all the shoes, sooner or later have to say goodbye. That is why I try not to be fanatical about children's shoes and try to get by with the minimum of it. Not always, of course, but I'm working on myself.
My daughter recently turned 5 years old, she needs a lot of shoes – for kindergarten, special occasions and cultural activities, for bad weather, summer cottages and a playground. So, I will try to conduct an audit in a shoe locker.
Here I am constant – for 4 winters my daughter always wears the same shoes from Ecco TM. The winter season lasts from about November to March, that is, as much as 5 months. And even for such a long time, these boots absolutely do not lose their shape and appearance, and her daughter's legs did not freeze and wet even in the most fierce weather.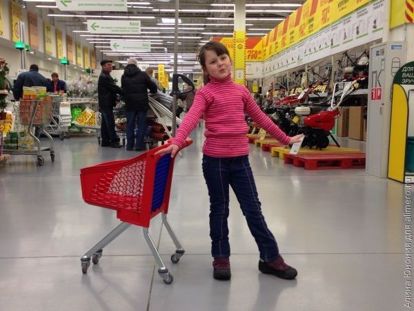 Another thing is that the model looks somewhat sporty and they fit only for overalls. Therefore, next year I plan to purchase a more classic model.
In principle, we can do without it, because the transitions from winter to spring and from autumn to winter are very short. It is possible to do with sneakers or even rubber boots, as is often the case.
But still demi boots have a daughter. Firstly, she sometimes puts them on in the winter at matinees, concerts, on a visit – when there is no long stay in the cold. Secondly, for the daughter they are a kind of attribute of adult female life, because they are very similar to my mother's. Thirdly, they are perfectly combined with leggings, tight jeans and leggings.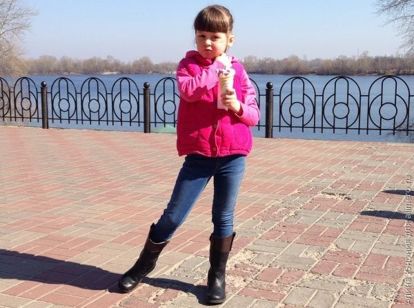 Previously, sneakers were a mandatory annual purchase, but now the daughter prefers ballet flats or sports shoes. Fortunately, there are plenty of options – from sports flats with a clasp to moccasins and sketches.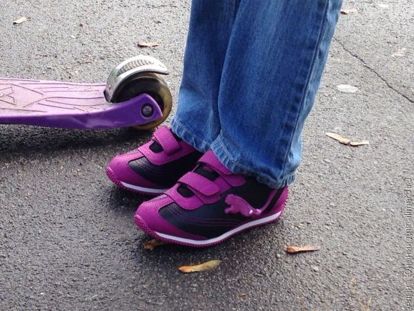 Last week we bought her dream for our daughter – Heelys sneakers with wheels on the sole. In the autumn we will open the skating season;)
The easiest option is ballet flats. But their disadvantage is that you can only wear the perfect size. The slightest deviation in length, and the shoes will fly off or crush. Therefore, I try to find models with a fastener, and sometimes I have to shove the cotton.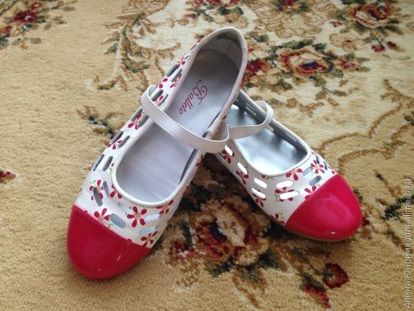 It seems to me senseless to buy elegant shoes, because there are not many reasons to wear them, and the legs of children grow at an incredible speed. At the matinees in kindergarten we get around the usual sandals or Czech.
Mandatory sandals, usually for the summer daughter wears off two pairs. For the sea and cottages need rubber shoes – flip-flops or crocs. They are not afraid of water and dirt, wear and remove them quickly and more conveniently than sandals.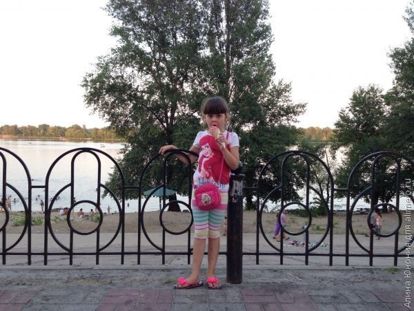 Need and rubber boots, and removable shoes in kindergarten. Although, I don't buy separate slippers – in the garden my daughter wears what's left from summer (ballet flats, sports shoes, sandals, crocs).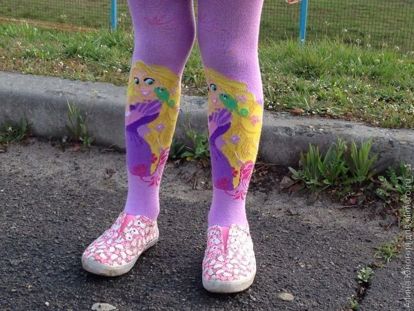 As you can see, children's shoes – a rather big expense. It helps me to reduce costs by buying out of season and searching for discounts in American-Internet stores. And each time it's a pity to part with the next couple, most of whom don't even have time to wear themselves.
What do you think, do girls need a lot of shoes or can one manage with a minimal amount of shoes?