Now visiting all kinds of developmental activities has become among parents almost a duty. Please note that it is for parents, not for children. Because going to the development has become something of a fashionable and popular trend.
But is it necessary to develop activities for young children? How many do they need so that the baby is not tired and attended development with the desire?
For the third year, my daughter has been attending gymnastics classes, many of her peer friends go on drawing, language courses and even chess. Is there a need for it all, as you think? I will share my opinion.
With children from one to three years the most difficult, I think. Firstly, classes for the baby often cannot be considered as a rest for the mother, because the children can not let go of the mother. Secondly, it is very difficult for babies to sit in one place even for half an hour, and what to speak of longer classes.
When our daughter was a little more than two years old, we visited several test lessons, which were composed according to the type of blocks. The total duration of the lesson is one and a half (!) Hours. Half an hour – English, half an hour – logic, half an hour – some kind of choreography. Needless to say that already in the second block the children began to be capricious.
Thirdly, were you interested in what was taught on such development sites? That's right, nothing supernatural – colors, shapes, animals, left-right, etc., which the child will certainly learn himself.
Another thing – contact with peers. But again, the need for socialization arises in children just at preschool age, and up to three years they usually have enough of themselves and their mothers.
By the way, in one of the nearby centers the minimum age of students is six months. The principle of the lessons is that the children (who can neither walk nor sit properly) sit in the same room with their mothers, listen to songs in English and other pictures with images. And the cost of such razvodok for at least a month in a fitness club for mom, for example.
In this category, the contact of children among themselves is very important. As in kindergarten, they learn to live in a team. In addition, new friends will help overcome shyness.
Again, is there a need for developmental activities? I believe that if a child attends a kindergarten, and his parents give him enough attention, then there is no such need. Moreover, at this age, children want more to throw out their physical energy on the playground, than to sit at their desks and study, even if in a playful way.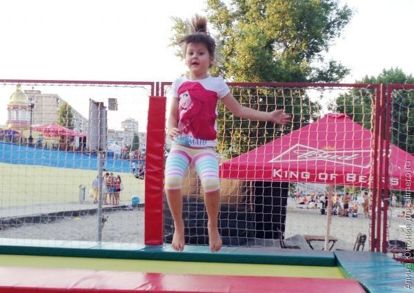 And do not forget about the load on the children's body. After all, attending extra classes (or even a few) after a working day in kindergarten is very tiring for a child.
Now I work in a children's center and constantly observe how the children are constantly interested in – when the lesson ends, they say how tired they are.
There is another popular direction – Preparing for school. I wrote about the requirements for first-graders in a separate topic. It seems to me that in this case one should soberly assess the development of the child and draw conclusions on the basis of this – do you need these classes?
Honestly, I have never seen five-year-old children who cannot count or are unfamiliar with collective concepts. Yes, and in the first class take all, this is not a university.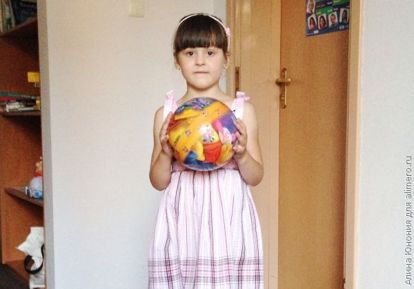 I am very pleased with my daughter's success in gymnastics and do not regret at all that she attends these classes. Three times a week, one hour is more than enough for her. But some children come to the gymnastics from some fortifications, and then go to others – either to the pool, or to English.
Even an adult such a load in the evening is exhausting. And add to this time on the road and transport. And when to go for a walk and communicate with parents?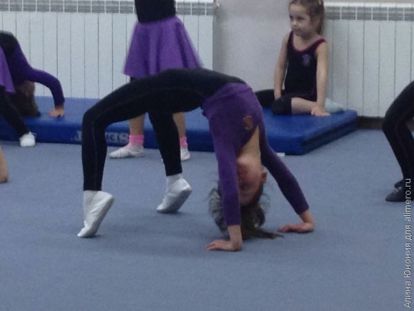 I believe that if we have already decided to attend developmental activities, then this should be a minimum. Still, our little ones will have time to sit at their desks, but then it may not be possible to run after puddles.
Do not miss the financial aspect, because extra classes – the pleasure is not cheap. Yes, and grandmother-nanny in the background is not at all.
Therefore, do not get upset and complexes, if your child does not attend developmental activities. Teach a child of preschool age elementary concepts under the force of each parent. But contact with parents can not replace any teacher.
What is your opinion on the developmental activities for children?