Clothing for a child is necessary, it is indisputable, but how much is it needed? Moreover, unlike us adults, children grow up and often this happens so quickly that the abundance of things seems meaningless.
I confess right away that even before the birth of my daughter, I treated clothes and shoes with increased attention. I always had a lot of shoes, dresses and accessories. On maternity leave, part of my passion switched to my daughter.
Like many young mothers, I tried to get everything to the maximum. Now I remember with a smile the purchase of dresses, trousers and overalls, which are designed for children up to six months. The fact is that practically none of this was worn. Is that 1-2 times for beautiful photos. The reason is that for a child who does not walk all this is wildly uncomfortable.
The most suitable clothing, from which we could not refuse even up to three years – it is the body with long and short sleeves. Unlike T-shirts and dresses, they did not bully, exposing the back and the diaper.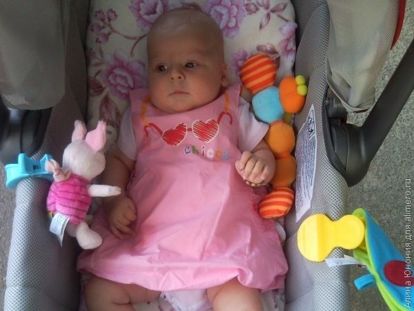 I remember, I really liked the expensive dress, which I could not not buy. It was winter (daughters 9 months), I was inexperienced and the dress remained unworn. In winter, we walked in overalls, and there were no occasional occasions to show off.
One more thing – before the introduction of complementary foods, children practically do not get dirty. Therefore, it is possible to do a minimum. But after you need to either eat carefully, or use a bib, or stock up with stain remover, which, alas, often turns out to be powerless. It is closer to the year that it makes sense to increase the amount of clothes, and the daughter began to sleep at home, and to run on the street – it's time for dresses and shorts with T-shirts.
At this age, children continue to grow, but already, you see, not as fast as it was before the year. True, it was not possible to stretch clothes for 2 seasons. The biggest problem was with the pants – it seemed to me that my daughter's legs grow faster than the rest of the body parts. Pants with adjustable length became an excellent way out – when they became short, the daughter then wore them like capris for a long time.
Again, if suddenly I have a second daughter, then I will try to refrain from the abundance of dresses, no matter how difficult it is. The fact is that at the age of 1-3 years children often fall, so we spent most of the summer in leggings below the knee, elongated shorts.
After three years, the daughter became more selective in clothes and began to take part in her choice. Like many girls, she wanted to wear only dresses. If she agreed to jeans, then with embroidery or bright colors.
But, again, we are not able to wear skirts for more than one season. Maximum – when the dress becomes short, wear it with leggings.
Now I often can not refrain from buying children's clothes. Especially when I see things with huge discounts. Everything seems to me that it is precisely without this T-shirt that our life will become meaningless, and I cannot go past a few dollars per unit thing.
And now, already the middle of summer, and some of the dresses are still not worn or worn once. I try to remember the reasons for the purchase: This is a checkered and beautifully spinning, And this is with sparkles, where can you go without it! Well, a panama girl is attached to this for free, you must take it !. And I understand that a lot of money was spent in vain.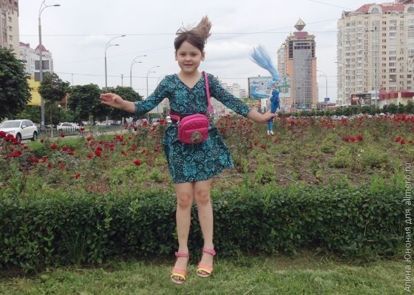 Approximately the same thing with shoes. I do not regret only buying winter boots and crocs – the first are terribly high-quality, and the second daughter manages to wear for two summers.
But ballet flats, shoes and other Vietnamese practically do not have time to wear out. I am glad that the daughter wears ordinary shoes in kindergarten instead of slippers. The most consumable article – elegant shoes. Matinees and occasions are not so much, but it costs a lot.
On the other hand, I like to bring joy to my daughter, to dress her beautifully, to give her a choice of various clothes. I want my girl since childhood to be respectful of things, and not wear everything indiscriminately. Perhaps this is a kind of fanaticism, I do not know.
Of course, if I had not had such an opportunity, I would not have made a choice between food and clothing in favor of the latter. In addition, in some way it is a sublimation of my desires – I don't really have much to do with where to wear a bunch of dresses and shoes, but my daughter is just right.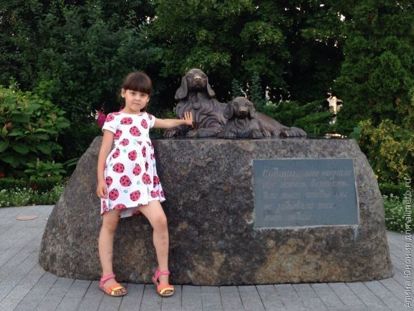 In any case, if you set a goal to find the necessary minimum, then for the summer, five dresses and the same T-shirts with several shorts-skirts are enough. How many dresses we have, I'm even afraid to count and try to work on myself, and even the husband is not satisfied that the daughter has more things than his;)
Although, it is impossible not to take into account the fact that all things can be successfully sold, especially since they do not have time to wear them. Then the cost of wardrobe will be minimal. For example, one friend of mine thus recently sold a complete set of clothes and shoes. She sold in lots: for 0-12 months, 1-3 years, etc. Excellent option, I think.
And how do you feel about children's things? Do you have a minimum or can't walk past stores with baby clothes?