Are you left or right handed? If you are right-handed, then you hardly know the difficulties of left-handers. Our world is made for the comfortable life of right-handed people. But if you are left-handed, you will have to adjust a little to life in the world of right-handers.
But why are some born left-handed and others right-handed? Genetics plays a big role in this. Often, left-handedness is inherited.
The cause of left-handedness is often in heredity

It happened to my son. In our family I am left-handed, and my husband is right-handed. Interestingly, my parents were both right-handed, I was born left-handed, and my brother was right-handed. After a bit of researching my family tree, I learned that my left-handedness was transmitted from my grandmother. However, her children were all three right-handed. This suggests that this feature can be transmitted both from parents and through a generation.
Observing people with different dominant hands in my life and analyzing my perception of the world, I come to the following conclusions:
1. Left-handed people are more subtle natures. For them, various changes in life are more painful. They are very vulnerable and impressionable.
2. Many left-handers are creative people. They see the world in which they live in a different way.

Is it worth retraining lefty?

The main problem for left-handers in childhood is learning to write. More precisely, the question is what kind of hand to learn to write, because to draw, sculpt, cut or sew it will be the hand that suits him. In kindergarten or school, parents of left-handed parents will be asked if they will retrain their child to write with their right hand or not. I will give two different examples from my life about this.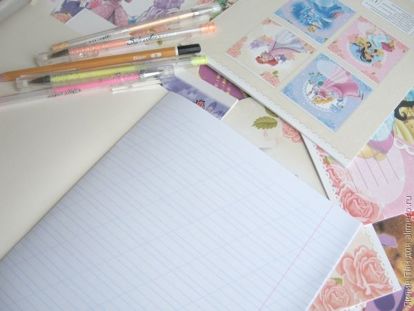 The first happened to me. I was lucky in the kindergarten, as an experienced teacher advised my parents to allow me, in preparing for school, to write with my left hand. But in grade 1, my first teacher had a different look at left-handedness. Therefore, from the 2nd quarter of the 1st grade I began to actively retrain, to hold the pen in my right hand and write it.
Many years have passed since then, but I still remember the period of retraining as a nightmare. For six months, I still retrained. Although I did not have any obvious speech or mental disorders in this regard, but somewhere in my depths I feel that I have lost something important. Subsequently, I rarely remembered that I was left-handed. Only when she was peeling potatoes or drawing a drawing.
The second example is my son. When I noticed that he had left-handedness, I immediately decided that there would be no retraining. In this kindergarten and school, by that time it was allowed to write to children with the hand that they were comfortable with.
The son now writes left. Of course, this process looks strange. From the outside it seems that he is very uncomfortable to write. But then, the child did not have to experience the stress in elementary school that I experienced. Due to his left-handedness, sometimes you have to redo something or adjust it to your convenient hand. For example, when he decided to learn to play the guitar, he had to remake it under his left hand.
Many researchers of the characteristics of left-handed people come to the conclusion that it is not necessary to force them to become right-handed. This is just unreal. At the same time, parents of such children are advised to try to develop both hands of the child, but not intrusive.
All people are different and have their own characteristics, regardless of whether they are right-handed or left-handed. But, despite all the differences, every person is worthy of respect and understanding.
Are you a southpaw? Or maybe your relative left-handed? What difficulties had to be overcome due to this feature? And can left-handedness be associated with your talent?