I am a mother of a 3 year old daughter. Our girl, as a true lady, already at this age knows the elementary rules of politeness.
Courtesy of parents – an example for children
I have already noticed many times – if parents behave tactfully, culturally, then the children also communicate. And if the mother teaches the child, while using foul language or talking rudely to others, the child also copies this pattern of behavior.
Since the birth of our daughter, I have agreed with my husband and all the other relatives that they will follow their words and actions. My husband has no, no, no, yes, some word will come out when talking on the phone. The daughter, like a sponge, immediately begins to repeat.
Well, of course, we try to highlight words of greeting, thanks, wishes. My daughter also includes them in her vocabulary. And nothing about our behavior and say nothing – they themselves began to be surprised at their politeness. And where was she before?
The first words of our daughter, after the standard mom-dad-baba-grandfather, were thanks and please. For example, I give her an apple and say: Please. So our daughter learned to ask: Please let me. When she gives me something, I tell her thanks and smile. Over time, the daughter also learned to skillfully insert the words of gratitude. We also always say good morning and good night.
For a very long time we have been learning a long, but the right word, hello. My daughter quickly realized that it was necessary to pronounce it when someone came in or when we met someone. But the greeting is so difficult to pronounce. Daughter barely uttered it, confusing syllables and retelling the ending.
Sometimes she didn't manage to pronounce that word at all. But I am totally against the word hello. Therefore, we taught hello with great difficulty and childish tears. But now we greet each counter! But goodbye was remembered easily, the first time.
The behavior of a decent person
My grandmother said that politeness is the dignity of man. It was Grandma who taught me and my sister to be cultural ladies. Now I try to pass these skills to my daughter.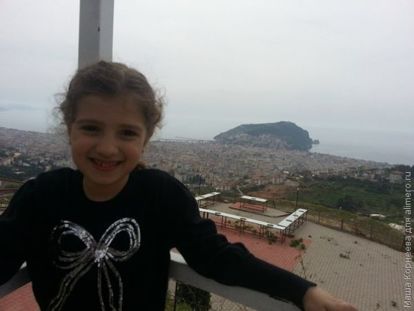 We give way to pregnant women, women with small children, the elderly and the disabled. I tell my daughter to do this all the time. Sometimes the daughter sees someone suitable for this status at the stop and tells them to go behind us on the bus, we will give them a place there. Constantly causes this smile to people waiting for transport.
I also taught my daughter patience. She knows how to wait for her turn, does not interrupt conversations, does not beg for something to buy.
I think that these are elementary things that a child must know when he is 3 years old. What do you think? What else should children know at 3 years of age?