Good manners are very important. I have always respected those people who know how to behave beautifully in society, at the table. But good manners themselves will not appear, they need to be vaccinated since childhood, I think. And in order to teach a child to be polite and well-mannered, you need to be yourself.


My thoughts
In my understanding of manners, this is the ability to keep oneself, a certain form of behavior, communication with other people and in different life situations. I can call good manners: restraint, ability to conduct a dialogue, ability to control one's actions, behave at a table and in public places, tactfully communicate with strangers.
I consider bad habits the habit of talking loudly, shouting out, calling out, using derogatory words. This immediately speaks of a person's bad form. Also, I can not stand sloppiness in clothes, tactlessness, rudeness.
Unfortunately, our husband's sister often comes to visit us with her children and her spouse. Paradoxically, her husband is a very educated and cultured person. She, like a woman, is behaving completely abnormally. Both in society and at home. And especially at home! And it's just awful. After all, children grow up on her example, and they adopt all her bad habits and behavior patterns.
You know, at first I started hinting at her. But then I had to just accept it, since a person in over 30 years is unlikely to be able to change his behavior and change for the better. You can get something from her only with scandal. And I do not like to make trouble and I do not see anything good in it. But some tricks have to get rid of communicating with her.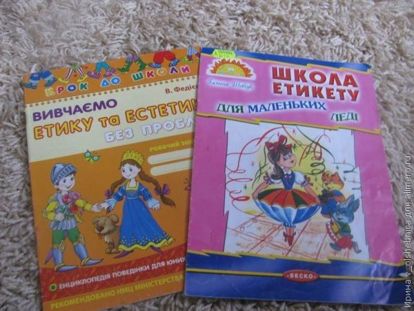 Books to help!
I enjoy reading. And I try to instill a love of books in my children. I read for the night, I read in the afternoon, I take books in the library and buy what I like. One very useful, as for me, book is a book about etiquette. Illustrations speak of themselves. And the child can tell from the pictures how to behave himself (share, respect the elders, help them, culturally behave on the street and away).
Also from the books you can learn a lot of valuable information. It is important to teach the kid to be friendly, kind, well-mannered. It is very important here to make it clear to the child that all these formal norms are not just pleasant and beautiful. A crumb must know that it is worthy behavior makes him educated and distinguishes from ignorant.
As for me, every manifestation of good manners on the part of the baby should not go unnoticed. Sometimes it is quite simple, but an approving smile in order for the crumb to understand that mother is happy and proud of him. Coming from the guests, for example, you can praise the fact that the child was polite and well-behaved.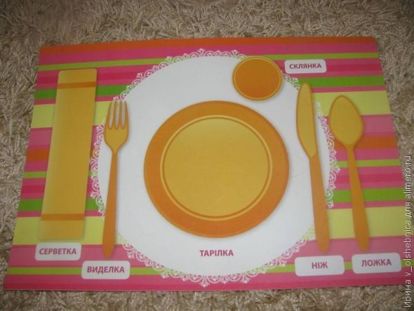 Etiquette at the table
For me, normal behavior at the table is very important. I am not going to ignore champing and other manifestations of ignorant. Children from childhood must understand what is possible and what is not. And if a child has permissiveness since childhood, it is difficult to imagine what will happen to him in adulthood.
I teach my children at the table to behave accordingly. I explain that you can not fool around, spitting food, stuffed mouth. I also constantly say that the behavior of the house and away should be the same. Of course, they are still children, they have the right to fool around and play, but everything has its place and time.
How do you teach your children etiquette? How do you teach courtesy and good manners in your family?