I have daughter. She's 6 years old. This fall she goes to school. Recently, I talked with a friend, and she led me to the idea that my daughter should be taught to handle money. But the truth is, my husband and I have never given her pocket money.
She does not know how to plan expenses. And I decided that for this summer, it is necessary to teach her all the intricacies. I made a small plan. Today I decided to submit to the general court.
1. Its example is the most obvious.
My husband and I decided that we would openly plan our expenses for food and travel. After all, we will give pocket money to our daughters for these very purposes.
I also now take my daughter with me to the store. And I try to talk out loud why I'll buy milk and bread for everyone, and not chocolate or ice cream. I think that in a couple of weeks I will ask about the opinion of my daughter about buying products, in order to understand how effective this method is.
2. Talk about money.
I realized that I had to do it before, even in the older group of kindergarten. But the moment we have already missed. I started talking with my daughter about money, about their role in our life. I tell her about how our budget is planned, what pocket money is, how to save for the necessary thing.
3. We study the price tags.
The first thing that came to my mind in the store is to show her the price tags. My daughter can already read and count. Every trip to the store now we have with the choice of the necessary products and price comparison.
I think that soon our daughter will be able to distinguish expensive goods from cheap ones. I also really want to teach her to at least superficially understand the composition of the goods, but this will be a different story.
4. Let's get a piggy bank.
I also decided that it was time for us to start a piggy bank. Now I am looking for in stores some chest with a lock. It seems to me that we need just such a piggy bank. So the daughter will be able to count their savings and understand how much she still needs to the required amount.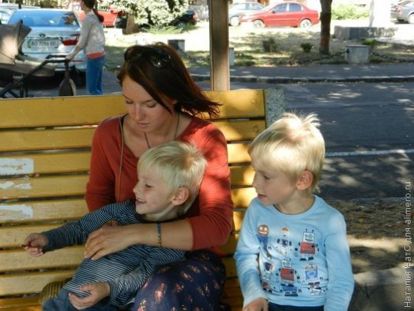 I still do not touch on this topic, but I know that my daughter really wants videos. We were just about to give them to her. But it would be wiser to offer to accumulate on them. I think that this idea will appeal to her daughter and help her learn how to handle money.
5. Pocket money.
I think that in a month after all the manipulations about which I wrote above, it will be possible to give my daughter some pocket money. With them, we will go to the store, I can help her with the choice of the first time.
What do you think, at what age should you teach your child to handle money? Tell us how it was with you?