My daughter is only 3 years old. She is very small and I worry about her. Now there are so many dangers around! Recently, I began to teach my daughter how to communicate with strangers. Ask how you can teach such a small child? And I'll tell you now!
Strangers are of different gender and age.
First of all, I explained to my daughter that strangers are absolutely all the people whom my daughter sees for the first time. Sweet girl, elderly grandfather, affectionate grandmother – these are all strangers. I provoked my daughter to such meetings several times.
For example, once I was sitting on a bench next to the playground where my daughter was playing, reading a magazine and pretending that this was not my child. A merciful grandmother from a nearby porch, whom her daughter had never seen, after half an hour showed vigilance.
She jumped to my child and began asking about her name and where she lives. My daughter immediately found me with her eyes and called out loudly. Grandma walked away from my baby and advised me to be closer to the child. I will not explain to her that this was my test!
Teach the child to keep a distance
The most important thing is to convince your child in any way that you should not allow close strangers to you. My daughter and I did it in the form of a game. At first we trained on toys. I showed the distance that my daughter should keep. I was a stranger, and my daughter with a toy moved to the required distance.
Then I came up with another game. I approached her, she retreated to the desired distance. And on the street, we stopped no closer than 2.5 meters to any stranger. Now we clearly know what it is to keep a distance.
Find a safe place
The next step of our training is a place where the child can go to protect themselves. The first thing I taught my daughter to look for me or dad, or the one with whom she went for a walk.
The situations could be different, so I explained to my daughter that she could approach her neighbor, who she knows, or the teacher, or the guys who play nearby.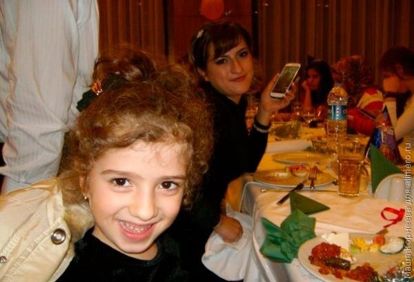 I also told my daughter that you should not lose sight of the stranger and turn your back to him completely.
And, of course, it is necessary to loudly call parents or adults whom she knows and sees nearby.
Several times we lost different situations. In the process, I also taught my daughter not to accept any gifts from the hands of strangers, promising that everything she would need, we can buy with my dad.
How do you teach your children to communicate with strangers?