This summer, my little daughter first went for a walk without an adult accompaniment. I told about this in the past topic. Our house is small, only 4 entrances, so the daughter was allowed to walk within the courtyard.
We were lucky. Cars drive seldom around the yard, grandmothers sit on the benches and look after the little ones. My windows face the courtyard, so my daughter is always in sight. But still, I worry about my daughter and do not rule out that strangers may appear in the courtyard.
Since Tanya has a girl open and talkative, I had to talk with her more than once about how to behave with strangers. I hope my experience will be useful to many mothers.
Do not approach strangers
I explained to my daughter that during walks one should not approach strangers and move far away from the rest of the children. She explained this by the fact that when there are many children, they will be afraid to offend them. And when a child is alone, unkind people can come to him.
I talk with my daughter on an equal footing, so I didn't hide the fact that there are people who can decorate and take away to where. I, of course, did not go into details, but my daughter understood the danger.
Do not start a conversation
Playing on the playground, the daughter may not notice how strangers approach her. I told my daughter that in this case it is desirable to move away from them, without waiting for them to start a conversation with the baby.
It is best to go straight home or to the grandmothers sitting on the bench and tell them everything. In this case, the neighbors certainly will not let a stranger to the child.
If the conversation with strangers cannot be avoided, I taught my daughter to answer short questions of outsiders and to call someone from the adults. I repeat, in the summer, benches near the entrances are not empty.
I also taught my daughter not to give her first name, last name and address, and not to take any things (sweets, toys, etc.). I forbade her to go up to someone else's car to see a puppy. When my daughter with surprised eyes asked why she needed to behave this way, I told about the possible danger.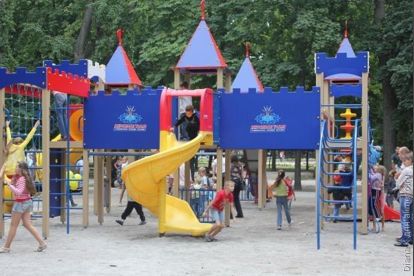 Forget about the norms of behavior
Imagine that someone kidnapped a child, scary. But we, unfortunately, are not insured against anything. I tried to teach my daughter how to behave in the event that, God forbid, they would use force on her.
My daughter was surprised when I told her to scream loudly, scream, bite and break free. I explained to her that with such behavior she would attract the attention of others and the gangsters, frightened, would leave.
I sincerely hope that my child will get past the trouble, and I wish the same to your children.
How do you teach children how to treat strangers?