Self-reliance for a child is not only the ability to perform various actions on its own, but also belief in oneself, one's strengths and abilities. It is necessary to cultivate this quality from early childhood. I would like to talk about my methods in today's article.
When we moved from the nursery to the middle group, one of the prerequisites was the ability to serve ourselves – to dress, eat, wash hands, etc. Indeed, in a group of more than twenty children and a teacher with a nanny just physically can not cope with them all. In addition, these little things distract from the educational and educational processes.
This year, the daughter goes to the first class and again the teacher at the meeting reminded that she would not button the first-graders, and she would not have time. After all, the conditions are a little different – a more strict schedule, changing offices and forms.
In this regard, it is difficult for me to control myself, because with my help everything turns out several times faster. Which is especially important if we are late. So you have to restrain yourself, so as not to rush to put on your daughter tights and zip up. No matter how difficult it is, I try to allocate more time for training so that my daughter does everything herself.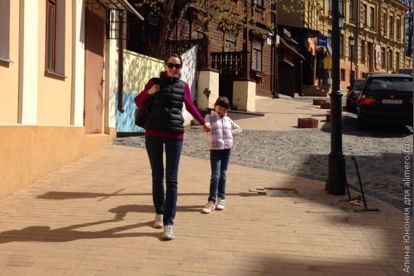 It is important for me to know that she is able to serve herself without my participation, therefore only when I became convinced of her skills can I afford to help her from time to time. Again, it is important to provide the child with the conditions for developing skills – choosing clothes with simple clasps, serving food that is easy to handle (and not a huge steak, for example).
We try not to give the daughter the last word, it is the privilege of the parents. But she periodically participates in discussions and disputes. Especially if the questions concern her – we choose clothes, toys together and even discuss the menu.
Often I go to the trick – I offer my daughter a choice of several options. The secret is that all of them have been reviewed and approved by me, i.e. Any of her choices will be right and appropriate for me.
Any decision entails responsibility. And this is not only the scope of responsibilities when, for example, acquiring a pet. My daughter knows that even if she decided to watch cartoons in the first place, the need to do her homework will not disappear. Just the later, the harder they are to do.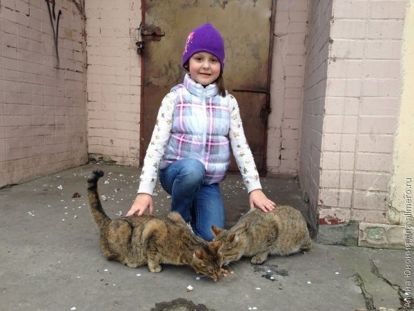 Yesterday, my daughter did not want to go to bed during the day. Well, this is her decision, but in the evening she had no strength for a full-fledged active walk, which we had planned before. From each situation we draw conclusions and, what pleases me, the unpleasant experience the daughter seeks not to repeat.
The fruits of self-directed activity must be assessed. At first, it will be inept attempts to do something on your own, but you should also encourage them. Praise praise is different, with the wrong approach, you can make the child be content with little, and with the right approach, strive to conquer new heights.
Daughters like sculpt from salt dough. She likes to organize various theme parties for dolls, accessories for which she sculpts with her own hands. At first, they were far from ideal, but I did not say that her pumpkins were square and ugly, but praised her for original ideas and bright colors.
However, in the end she added that next time you need to pay more attention to the shape of the products. It seems to be criticized, but carefully. The main thing is that I have not discouraged the child to create more.
I try not to impose my help, but I offer it. Daughter knows that mom will help at any time. It seems to me that this strengthens her self-confidence. We try not to neglect even minimal manifestations of independence. And not necessarily every time to portray the wild delight, it is important to just notice and express your approval.
And how independent are your children? How do you develop this quality?