I have two children. I strive to have at least something to do in this life. But in the end, I do not have time. I often blame myself for not properly distributing my time or something else like that.


How to do everything?


Today talked with mom from the parent committee. Our daughters go together to a child's development studio. Julia just clarified whether we will be in class this Saturday. At the end of each month, the day of the birthday boy, and my daughter want to congratulate, because she recently had a birthday.
We talked with Julia on the phone, which had not been noticed before. There were common topics for conversation, but our views on many things coincide. I once said that I do not have time to drive my daughter to a speech therapist and gymnastics. And she was surprised. Says: I don't have time for one thing, but you're with two! You and so can be envied!
But I really feel discomfort. After all, my eldest daughter deserves a circus, a movie, and a park. She wants more attention. And I do not always have free time. And the younger son is sick. Not before entertainment. But the daughter is not to blame. And I understand her perfectly. In childhood I also wanted attention and various walks.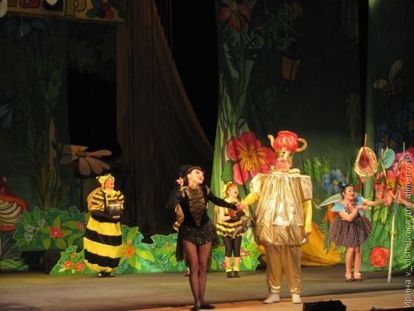 Is a child a happiness or a cross?
One of my friends thinks that we, like moms, are not obliged to give anything to our children. There is a state, schools, kindergartens. They should help people. Well, this is her opinion, but I cannot support him. I believe that the woman who gave life to a child is obliged and obliged to many.
First, it is love and respect for the baby. And every child needs love! And it is very sad if he is not sure that his mother loves him. And secondly, the child can not grow by itself, like a plant. Perhaps someone confused financial issue. But believe me, going with a child for a walk or driving to a cafe at least once is not a ruin.
But the baby knows the world, he is interested in everything, he is curious. Moreover, there is so much for children: entertainment, amusement rides, gaming and training centers, child development studios, various clubs and sections. Honestly, I don't know how to deprive the whole child.
You know, I live with my spouse's parents. And this is not easy, to say the least. They have their own opinion, which is constantly imposed on me. This is especially true of the upbringing and development of my children. What I do they don't like. They do not like the model of education and my approach to children.
They talk about rigor and even assault. The slightest movement of children annoys them. However, they themselves create much more noise. They look at many occupations with a malicious smile. Even such a developmental activity for fine motor skills, like playing with cereals, infuriates them.
And I am always on the side of children. I live by them, breathe and can not imagine my existence without them. Attachment? I do not argue. But this is love, you see. I tune in with them. You know, girls, many believe that I am for them an older sister, not a mother. Not by age, but by my behavior.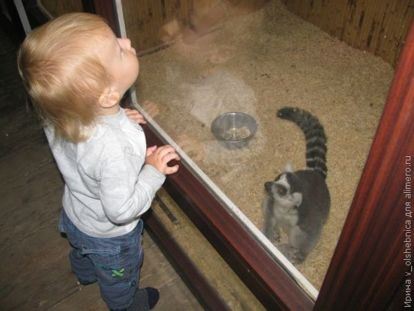 I'm not trying to say that I am a mom, older, stronger, and therefore I need to listen. Rather, I try to convey the fact that I have more experience and knowledge that will be useful to them in life.
In the morning we hurry to the kindergarten. From the kindergarten – quickly home. Basically, to cook dinner, eat and quickly go to bed. And when do children play? It is forbidden to indulge in kindergarten, at home there are also many taboos – only bans. There is only a TV and cartoons. Such a life I observe from the side.
I reviewed a lot. Today, for example, we had a day off. In the garden, we did not go, fooling around at home. And in the evening we had a walk to the river. The daughter was flooded with memories of summer, she was dreaming and lay down on the grass. My son helped me to tear grass for chickens and threw small pebbles into the river with the words: Mom, gurgle!
I did not want to hurry home. I wanted to be with children and answer all their hard-won questions. They are all curious, and I should be too. My mother-in-law would have screamed that he was sitting in the grass and sorting stones. And I look in another way: the son develops motor skills, learns the world and breathes fresh air.
Yes, we also collect sticks along the way. It is stupid, but then we want to draw these trophies on the sand or just pick the ground. And also small branches at the daughter serve as a fence in her sandbox.
Girls, to live with the speed of a child is to feel it with all your heart, to tune together for one wave. Do this. Then the views will be the same, and the understanding will appear. Many things and desires can be foreseen, and something not to allow.
Hurrying into the kindergarten, we notice weed, pigeons, what color the sky is. We argue what the weather will be like and who will do what. It is important for me to feel my children, to be their support and support in life. Is love and mutual understanding not the most valuable?