When giving birth to a child, you don't think at all about what difficulties you will have to face. And there is enough of them! Difficulties in caring for a baby are possible, but coping with them is easy. Much more complicated, I think, is the case with education.
I do not consider myself a bad mom. I try to give my children enough attention. We practice and play, sculpt, draw, dance together. But difficulties in communication happen: sometimes we just do not understand each other.
Often it is necessary to be nervous because we misunderstand each other. We put the same meaning in the words, and the child perceives information in his own way. And this is because the crumb is still small, and therefore fulfills the request literally. His vocabulary is not the same as in an adult.
And very often my daughter tells me some phrase, the meaning of which I can not understand. If you find her at the source (from a person who said something to her), then it becomes clear that the child perceived it in her own way.
Why go far? A recent example from our life: a friend started a dog, we came to visit her at the bride. This lovely animal was loved by children at once, which is, in fact, not surprising. At their request to have a pet, I joked it off like this: Of course! I just do not have enough dogs for complete happiness. The daughter, on coming home, immediately told her husband that her mother was unhappy, poor and forever angry. That is why we need to take the dog away from Aunt Tony.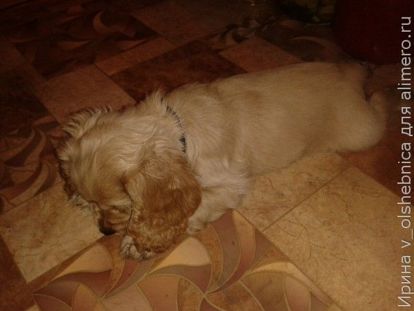 This is all funny. But sometimes it is sad. My daughter concludes that no one loves her. Here I start to panic and sound the alarm. How so? I climb out of my skin to please my girl in everything. Books, toys, attention, joint lessons, rest. What am I wrong about? But it turns out that someone in the kindergarten had ceased to be friends with her, at home the grandmother shouted, and the child was offended (at all!).
Agree, all kids are different. They look at the same situation differently. The case with criticism is also the case: someone is offended by the comments, and someone makes the appropriate conclusions.
I don't always like drawings and crafts, but what to do? To tell the truth – offended, and lying that the picture is beautiful (at the time, as he is sloppy and imperfect) – is bad. Looking for the middle in this case – I say what I like, hinting at shortcomings that can be corrected.
On the other hand, the child wanted to show his ability to tinkle, showing his diligence and taste with his drawing or a built fortress from the designer. In such a case, it is not even ethical to make comments. If you put yourself in the place of a child … we try, and they still criticize us!
Ability to understand each other
This is an important skill, isn't it? Understanding your own child, his actions are priceless. It is not always possible to predict what the child will do. But the closer we get to it, the easier it will be for us. I believe that we, parents, need to communicate more with the children so that they can be understood.
Why did the child do so and not otherwise? Did not want to do the task according to the scheme? I think that here it is necessary not to scold him, but to understand him: either he did not understand the condition of the task or decided to do it his own way, in the way he wanted.
Tell me, do you always understand your child, his actions, words and deeds? And what are you doing to ensure that mutual understanding reigned in your family?