When there are solid TVs and computers around, it's not so easy to captivate a child with a book. But it is important to make it as soon as possible. Because books develop imagination, broaden horizons, make people more literate.
The first acquaintance with the book


Fortunately, now they release a lot of various cardboard books for kids. So it will not be difficult for anyone to acquaint the future reader with a book at the most tender age. When my daughter was one year old, we had a whole shelf filled with books in our house. Of course, many of them suffered from the bites of milk teeth, from careless little hands. But I don't see anything terrible in this: it's convenient to read books that way before the year.
When the baby grew up, we often began to look at colorful illustrations together and discuss what we saw. By the way, it is important to talk a lot with tots who have not yet begun to chat. And the pictures help to find topics for conversations, besides, everyone clearly demonstrates. And a little later, you can play Find on the page … This requires large detailed illustrations.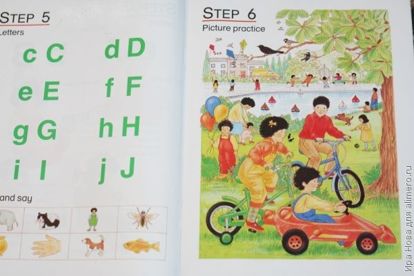 About a year and a half or two, we started using books to build houses. It is clear that for such purposes it is better to use the same chewed and pozhmakanny copies.
I then tried and read the child, but she did not want to perceive the texts by ear. Only short poems and very small fairy tales with large pictures somehow attracted her attention. To really listen to the daughter began at the age of five.
First books to read
When Zhenya mastered almost the entire program of the primer, we moved on to reading thin books, 8-10 pages. It was a great pleasure for me to observe how she rejoiced at her achievement by reading the first such booklet on her own. She immediately said: Let's read more!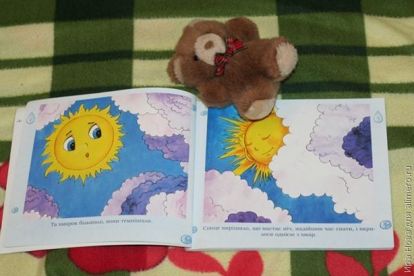 Over time, but without much haste, I loaded the young reader with large texts. Most of all she liked then, and even now, at the age of seven, stories about animals, children and fairy tales. For some reason she rarely likes to read poetry.
Now Zhenya has already moved to the second grade, but still she does not read so quickly that she can fully enjoy reading. Therefore, I continue to read it out loud. Ritual compulsory reading – before bedtime, and if possible – during the day.
She still loves fairy tales, but stories with a fascinating plot are best perceived. For example, Pinocchio, she listened with bated breath. Although Chipollino somehow did not go well.
Every evening she looked forward to the continuation of the story about the Blue Bead of the Polish writer Maria Kruger. By the way, this author has some more interesting works.
You can read not only books
Audio fairy tales are perceived very well, especially those that are called audio performances (reading the roles by several voices plus musical accompaniment). Recently, Eugene listened to a play on the story of a modern writer with headphones, and so worried, saying: Mom, I just imagined this terrible attic! And then I thought: Here it is! It turned out: she mentally draws pictures of what she hears. Imagination works.
In my opinion, stories in pictures without words are very good. I consider the Nutcracker cartoon to be the most vivid example in this genre: great music and touching drawings. He will appreciate those who have not yet learned to read. And they force readers to include fantasy to fill the lack of dialogue.
In this case, a personal example is of great importance: I believe that the child should see parents reading for themselves.
What books do your children love? How do you spend time with books other than reading?